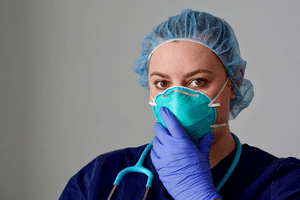 A lot has changed over these past few weeks as the world has adapted to life amidst COVID-19. 
Our healthcare workers have been doing an incredible job on the front lines. HVAC technicians and other workers in the trades are making sure essential systems are functioning properly. Even grocery stores have changed their hours and regulations in order to ensure safety for customers and employees alike.
With so much emphasis on what affects the average person during this pandemic, we'd like to take a moment to recognize the dedication of the workers on the product lines at manufacturing plants around the world. This includes our team, of course, but also the teams that have shifted the focus of their manufacturing to produce personal protective equipment for doctors and nurses in hospitals and popup installations everywhere.
Dwyer is proud to be able to manufacture gages, transmitters, and other instrumentation which are used in hospital isolation rooms and ventilators to fight COVID-19. Our products are also used in other vital applications (such as HVAC, irrigation, and wastewater systems) in the United States and around the world. From the food we eat to the air we breathe, Dwyer products play a part in keeping the world running.
We're all taking small steps to move forward together, and together we will be able to get past this time of uncertainty.
For more information about how Dwyer is responding to COVID-19, please visit our website.