This blog is part 3 of the Dwyer "White House Clean Air in Buildings Challenge" series:
Read part 1

to learn what the challenge is

Read part 2

to learn how Dwyer products can be used to achieve improved IAQ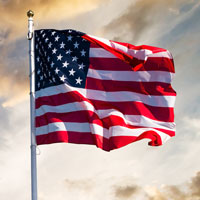 At the heart of the White House "Clean Air in Buildings Challenge" is a call to action to improve indoor air quality; achieved by testing and monitoring current conditions, making a plan for improvements, implementing solutions, and maintaining those solutions. Understanding that some of these improvements can come at a significant cost, depending on the amount of improvements required or the age of a building's HVAC system, the EPA and the White House have implemented a number of funding options to be used by the American people for the American people. 
One of these funds is the American Rescue Plan (ARP), a $1.9 trillion package of assistance measures, which includes a number of HVAC and ventilation focused funds to be used in school systems. Within these funds there is a $122 billion allotment for the Elementary and Secondary School Emergency Relief (ESSER) Fund to help schools K-12 prevent and control the spread of COVID-19 by improving indoor air quality and ventilation. Much like the ESSER funds, the Governors Emergency Education Relief (GEER) funds and Higher Education Emergency Relief (HEER) funds, where the GEER funds are allotted for childcare, pre-K-12 education, adult education, and the HEER for higher education support, have funding to support many ventilation improvements in these institutions.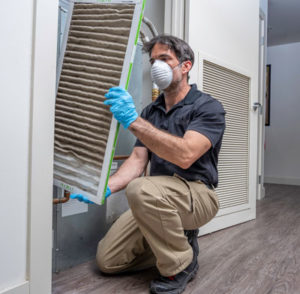 According to the U.S. Department of Education, "ESSER, GEER, and HEER funds can support both immediate actions and longer-term projects, including the inspection, testing, maintenance, repair, replacement, and upgrading of projects to improve indoor air quality in school facilities. This can include system upgrades, filtering, purification and other air cleaning, fans, and window and door repair." (1) A great resource to help determine strategies for improving ventilation based on current recommendations by the Center for Disease Control and Prevention (CDC) and the Environmental Protection Agency (EPA) can be found here.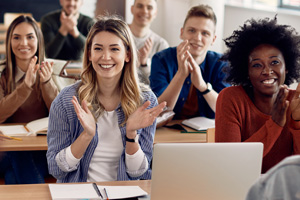 Another initiative laid out by the United States Government is the Bipartisan Infrastructure Law (2), which is known to be the largest investment in clean energy infrastructure in American history. It has been implemented to invest in energy efficiency and clean energy improvements in our homes, schools, businesses, and communities to make them cleaner and more affordable. This investment includes, but is not limited to, $6.5 billion in funds for energy efficiency and weatherization retrofits for homes, buildings, and communities. Additionally, $8.6 billion has been set aside for funding clean energy manufacturing and workforce development. Several funds and grants under these dedicated fund groups are to be used directly for HVAC and ventilation improvements.
One such subsection of the Bipartisan Infrastructure Law contains the "Grants for Energy Efficiency and Renewable Energy Improvements at Public School Facilities". This specific grant is an allotted $500M and is cited to have eligible uses in energy efficiency such as HVAC and ventilation improvements. Additionally, $50M in grants under the Energy Efficiency Materials Pilot Program subsection can help non-profit organizations to help supply them with energy efficiency materials including a heating, ventilation, or air conditioning system or components of said systems.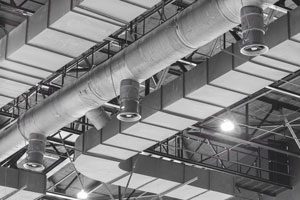 It seems that these efforts to get the funding for improving building HVAC and ventilation are only the framework for what may be to come. There is evidence that this new era of air quality consciousness is far from over: President Biden's Build Back Better agenda proposes to tackle longstanding school infrastructure needs, including additional ventilation improvements. We at Dwyer see the need for these changes and are proud to manufacture instrumentation that support these initiatives that are helping America return to work and schools safely
Let us know how Dwyer can help you make the change to a healthier indoor environment by reaching out to our Dwyer Applications Engineers by phone at (219) 879-8868 x6402, or by email at tech@dwyermail.com for assistance determining which Dwyer products can be used to achieve your business' improved air quality.
REFERENCES
Improving ventilation in schools, colleges, and universities to prevent COVID-19

. U.S. Department of Education. (n.d.). Retrieved April 28, 2022, from https://www.ed.gov/improving-ventilation-schools-colleges-and-universities-prevent-covid-19

The White House. (n.d.).

A GUIDEBOOK TO THE BIPARTISAN INFRASTRUCTURE LAW FOR STATE, LOCAL, TRIBAL, AND TERRITORIAL GOVERNMENTS, AND OTHER PARTNERS

. Building a Better America. Retrieved April 28, 2022, from https://www.whitehouse.gov/wp-content/uploads/2022/01/BUILDING-A-BETTER-AMERICA_FINAL.pdf