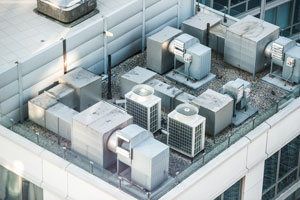 The HVACR industry is evolving to create more energy efficient and sustainable ways to cool our homes and commercial buildings using eco-friendly refrigerants that are less damaging to the environment, but significantly more flammable than their predecessors. The UL standard 60335 aims to balance these greener refrigerants while still maintaining occupancy safety as it applies to "packaged air conditioners and heat pumps; partial units; liquid chillers and hydronic fan coil units; hot water heat pumps; dehumidifiers; supplemental heaters and equipment with flammable refrigerants1."
With this standard there are significant regulations put onto the plastics used in air handlers to meet certain burn and smoke criteria, as tested and approved by the UL Yellowcard. Some air handling equipment manufacturers are attempting to meet this specification for pressure transmitters and sensors by mounting pressure transmitters that are typically made of plastic in a metal enclosure or mounting them outside of the plenum spaces. 
These changes, while meeting the specifications of UL 60335, require additional parts and enclosures as well as sacrifice valuable installation time. External installation would require longer runs of vinyl or pneumatic tubing to the outside of the units. With many new air handlers utilizing multiple smaller fans to optimize energy efficiency and create redundancy, the amount of tubbing and potential for errors increases; such as introducing points of error from kinked tubing as well as vibration sourced damage and inaccuracies. Dwyer aims to solve this problem.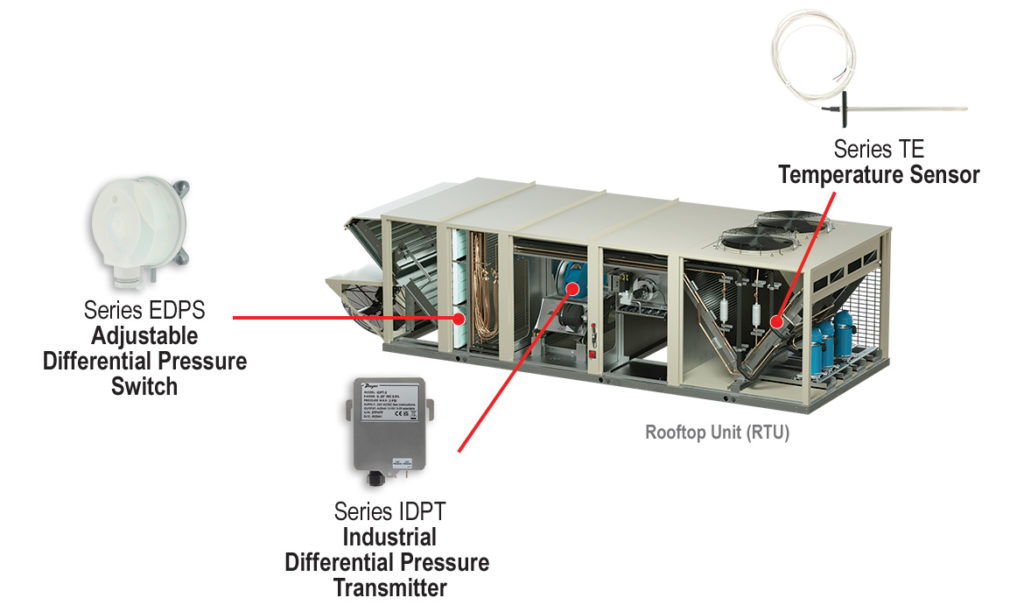 The Series IDPT industrial differential pressure transmitter accurately monitors the pressures commonly found at the piezometer ring for air flow within the air handler itself. Additionally, the IDPT is built for compliance. It simplifies the complexity of installation while conforming to the specifications of UL 60335 with a robust stainless steel enclosure; saving time and resources that otherwise would have been spent having to search for and purchase additional enclosures or the tedious, time consuming rerouting of sensors to external spaces.
To learn more about the Series IDPT  industrial differential pressure transmitter, or any Dwyer product, please visit our website: https://dwyer-inst.com/
Sources: