This June has seen record-breaking wildfires in Canada, with many fires still raging across the provinces and territories. The blaze, which has resulted in many individuals being forced from their homes and is expected to continue throughout the 2023 wildland fire season (canada.ca), has also brought with it thick smoke/smog for Canada's USA neighbors.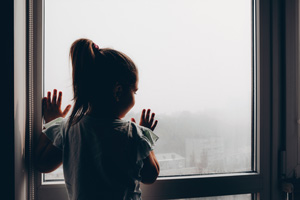 Cities impacted by the lowered air quality have recommended staying indoors, and wearing a N95 mask if one must go outside. However, even staying indoors can affect your health, with lower levels of indoor air quality (IAQ) due to wildfires. Experts recommend purchasing an air cleaner or high-efficiency HVAC filter (epa.gov) for removing particulates and smoke from the air. It's also recommended to run your air conditioner with the fresh-air intake closed to keep smoke from getting indoors (airnow.gov).
During times like these, it's important to keep an eye on your local air quality index (for outdoors) as well as to monitor the parameters that affect your indoor air quality. Dwyer Instruments offers several products that can help you monitor your IAQ, including: 
Filter Status Monitoring
When air conditions are poor, using tighter filters with higher MERV ratings can help to capture more of the fine particulates and prevent them from making it indoors. With the heavy amount of pollution currently in the air, filters will clog more quickly. Using a differential pressure gage, like the Series 2000 Magnehelic® gage, can aid in knowing when you should change filters to ensure proper air filtration and less wear on HVAC equipment from having to push more air through a clogged filter. Clogged filters can result in the HVAC system overheating, increased energy usage (and costs), stagnant or unhealthy air, and uncomfortable temperatures. 
Particulate Monitoring
The Series PMI particulate matter transmitter measures the concentration of particulate matter at 2.5 micrometers (PM2.5) or 10 micrometers (PM10). These are particulates that are much finer and can get deep into the lungs. PM10 are the larger coarser particulate sizes that typically lead to irritation in the respiratory tract. The Series PMI is designed to detect particulate matter in either an office environment or HVAC duct. Knowing the concentration of particulates in the air can also aid in knowing where to move portable air filtration equipment/air purifiers and when to change filters in HVAC equipment.
CO2 & VOC Level Monitoring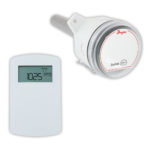 More people indoors in confined spaces can lead to higher carbon dioxide (CO2) levels, potentially impacting cognitive response. By measuring CO2 levels, you can recirculate and bring in additional outside air as needed to maintain proper CO2 levels. The Series CDTV carbon dioxide/volatile organic compound (VOC) transmitter can simultaneously monitor CO2 and VOC. By sensing both CO2 and VOC, the transmitter can detect fumes that may need to be exhausted during lower occupancy periods.
Having proper filtration on the outside air that is coming into a building is very important. With improper filtration and ventilation, rather than protecting yourself by staying indoors, you could be putting yourself at risk by bringing harmful particulates right into the building or space you are occupying.
If you have any questions, the Dwyer Applications Engineers are available to assist by phone at (219) 879-8000 x6402, or by email at tech@dwyermail.com.
To learn more about Dwyer products, please visit our website: https://dwyer-inst.com/ 
For more information about HVAC equipment or indoor air quality, check out one of these related blog articles: