You're probably familiar with OEM products. But what about OEM calibration services?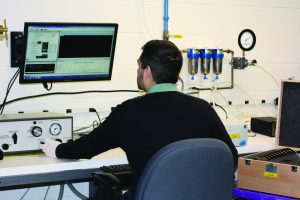 OEM stands for Original Equipment Manufacturer and describes companies that make devices from component parts. Some OEMs also offer calibration services that are specific to the product you purchased from them. For many types of test equipment, annual calibration is necessary to ensure the measured values meet the original specifications. Sending your equipment back to the original manufacturer ensures the highest-quality calibration, giving you the confidence needed to effectively measure and test in your business.
All test equipment must perform within certain specifications and accuracies. Choosing the OEM for calibration services reduces the need to search for a reliable calibration provider. You can feel confident knowing all the options, parameters, and ranges will meet the original specifications because it will be calibrated by the same company that designed the product. You will receive the equipment back knowing it was returned to the original measurement accuracy requirements.
At times, test equipment may require some maintenance or even a repair. Your equipment is a significant investment and having it out of service for an extended amount of time can cost you both time and money. If a repair is necessary, the OEM will have the original parts and will be able to repair it quickly, reducing downtime from days to hours.
Although other companies may offer cost-competitive services, consider these values of choosing the OEM:
Original specifications will be met automatically
Delays in returned equipment due to part shortages will be prevented
Downtime will be minimized
Taking these factors into consideration will likely offset any upfront cost savings provided by a third-party calibration service.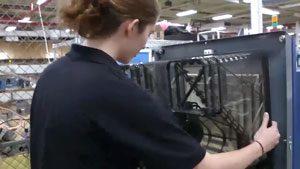 Dwyer Instruments, Inc. is proud to offer reliable and dependable calibration services. Send your Dwyer test equipment back for calibration and rest assured that the quality, accuracy, and durability will be the same as the day you received it.
For more information about calibration, please visit our website or read one of our previous articles linked below.