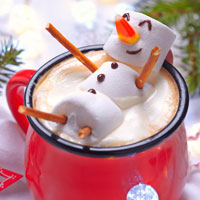 As the year comes to a close and we celebrate this time with our families and friends, all of us at Dwyer want to give a big thank you to the customers and teammates that we've depended on the year through. We certainly couldn't have done it without you.
We started out the year strong with an AHR Innovation Award for the Wireless Hydronic Balancing Kit, Series 490W. Later, the Hydronic Application Software was awarded a Silver Dealer Design Award in the program sponsored by ACHR News.
Dwyer has released several new products throughout the year, including the:
Our team has seen several changes in 2019. You may have already noticed Dwyer's core value days, at which we celebrated the spirit of winning, people excellence, and innovation. We hope that moments like these will allow each employee a chance to celebrate how special that they are, and how important each of them is to accomplishing the Dwyer mission.
Our Mission: The trusted leader in manufacturing innovative instrumentation solutions for the worldwide HVAC & process automation markets
Again, we'd like to thank everyone who has lent their support to us this past year. We're looking forward to seeing what the future will bring!