World Accreditation Day
Yesterday (June 9, 2020) marked this year's World Accreditation Day, which is a global initiative established by the International Laboratory Accreditation Cooperation (ILAC) and the International Accreditation Forum (IAF) to promote the value of accreditation.
This year's focus was on how accreditation improves food safety, supporting the confidence of consumers, suppliers, purchasers, regulators and specifiers in the quality and safety of food [1]. When it comes to ensuring food safety, consumers and suppliers rely on their equipment and calibration providers to comply with the appropriate international standards, such as ISO/IEC 17025:2017.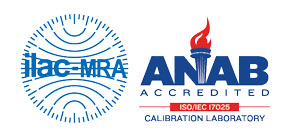 Attaining accreditation status to ISO/IEC 17025:2017 is a rigorous process that ensures that the technical competence of personnel, the ethics of personnel, and the reliability of the organization itself are at a level that can be recognized on an international scale. The Dwyer Instruments, Inc. Engineering Laboratory is proud to be able to provide ISO/IEC 17025:2017, ANSI/NCSL Z540-1-1994 and ANSI/NCSL Z540.3 Section 5.3 accredited calibrations on pressure products that are used in these critical food safety environments. Continue reading "ISO/IEC 17025 Calibration in Food and Agriculture"