World Accreditation Day
Yesterday (June 9, 2020) marked this year's World Accreditation Day, which is a global initiative established by the International Laboratory Accreditation Cooperation (ILAC) and the International Accreditation Forum (IAF) to promote the value of accreditation.
This year's focus was on how accreditation improves food safety, supporting the confidence of consumers, suppliers, purchasers, regulators and specifiers in the quality and safety of food [1]. When it comes to ensuring food safety, consumers and suppliers rely on their equipment and calibration providers to comply with the appropriate international standards, such as ISO/IEC 17025:2017.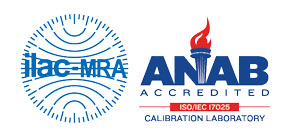 Attaining accreditation status to ISO/IEC 17025:2017 is a rigorous process that ensures that the technical competence of personnel, the ethics of personnel, and the reliability of the organization itself are at a level that can be recognized on an international scale. The Dwyer Instruments, Inc. Engineering Laboratory is proud to be able to provide ISO/IEC 17025:2017, ANSI/NCSL Z540-1-1994 and ANSI/NCSL Z540.3 Section 5.3 accredited calibrations on pressure products that are used in these critical food safety environments.
Calibration Requirements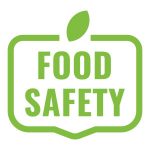 Similar to the requirements outlined by ISO/IEC 17025:2017 and the policies and procedures set forth by our Engineering Laboratory, organizations such as the U.S. Food and Drug Administration (FDA) require periodic testing and maintenance of their equipment and processes. These processes are critical for the manufacturing, packaging or handling of products that have an immediate impact on the health of the public and food safety. Selection of accredited calibration suppliers and purchasing of accredited calibration equipment helps to reduce the risk of error as well as ensure highly accurate, dependable and NMI (National Metrology Institute, i.e. NIST of the US) traceable measurements throughout the various food handling processes. 
Not only can these organizations operate safely with peace of mind knowing that their calibrated instruments are performing to their established criteria, they will also know that they are helping to avoid potential recalls or litigation due to poor food quality risks (as well as other safety hazards from physical risks).
Calibration and Test Equipment Offerings and Applications
The Dwyer Instruments, Inc. Engineering Laboratory offers accredited calibrations on pressure products that can be used in food laboratories to help monitor differential pressure in those environments (such as the Series 2000 Magnehelic® Differential Pressure Gage) as well as products that can be used as part of a system for volumetric food products or for simply monitoring pressure (such as the Series 490A Hydronic Differential Pressure Manometer).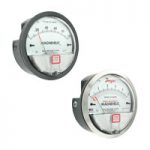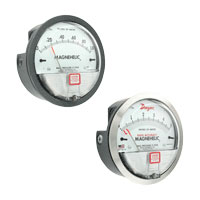 Performing accredited calibrations on analog pressure instrumentation, such as the Magnehelic® gage, for example, helps ensure the measurements viewed in real time are not subject to potential digital signal failures and that they are representative of what technically competent personnel observed during the calibration process.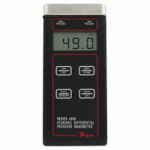 Accredited calibrations on devices like the Series 490A manometer include easy readability from a Liquid Crystal Display (LCD) and elimination of any potential sources of parallax error due to the positioning of the device when obtaining measurements visually. The "wetted part" of the 490A will also be able to be in contact with liquid media and withstand a variety of pressures and temperatures generated during various food industry applications.
The Future of Dwyer Instruments, Inc. Accredited Calibrations
In recognition of World Accreditation Day, assessing the needs of our customer's requests, and assessing our own goals, the Dwyer Instruments, Inc. Engineering Laboratory is striving to expand our current scope of accreditation to be able to offer accredited measurements on other types of equipment / products. Although our current capability of accredited calibration measurements is limited to pressure, our scope of accreditation will be updated as new measurement capability has been assessed and granted by our assessment body.
References
[1] https://ilac.org/news-and-events/world-accreditation-day-2020-2/