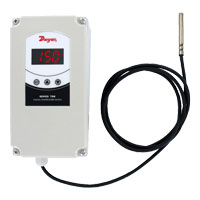 The Digital Temperature Switch, Series TSW, combines the trusted, reliable TS family of temperature controls with an installation friendly weatherproof enclosure. Units come standard with an easy-to-read LED display that will indicate the current output status and temperature measurement. The TSW is ideal for applications such as: chillers, walk-in coolers, wood boilers, and brewing systems.
The 150/160 models come with one probe input and one dry contact SPDT (Single Pull Double Throw) relay output, whereas the 250/260 models have two probe inputs and two dry contact SPDT relay outputs.

Now that we have the overall operation and hardwiring covered, let's dive into how to program a TSW. The first step will be to take off the cover of the unit, and place the jumper on the circuit board into the "unlock" position.
This jumper was designed to stop other people from changing the programming once it has been set up. Be sure to lock it back into place when you are done programming the switch. Your heater should be connected to the Normally Open terminals of the relays, and cooler should be connected to the Normally Closed terminals.
The TSW 150/160 models will have one set of parameters, while the TSW 250/260 will have two sets. This is so that you may program your first set of probes and relays independently of the second set.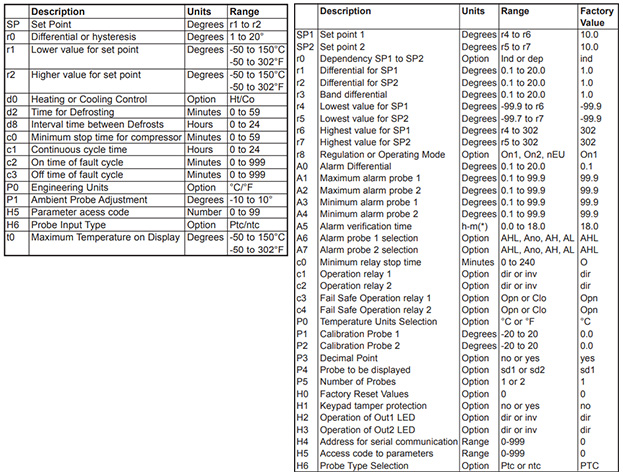 First, decide what set point will work best for your application. This is the temperature magnitude that will toggle your relay output from one state to the next. From there, it will be necessary to determine how far you are willing to let your set point value fall before reactivating the output. This value will be what you set your differential or hysteresis to. Using your C and D parameters, it's also possible to change any defrost or fault cycle settings at this time.
The last step will be to take a look at your probe and process settings. Looking at your display, it may be necessary to toggle your H6 setting to match the type of thermistor you are using if the temperature is giving a strange reading. If you are still off a few degrees, it may become necessary to program an offset into your P1/P2 parameters.
As always, if you experience any trouble with the set up of your unit, feel free to contact the Dwyer technical support team with any questions.