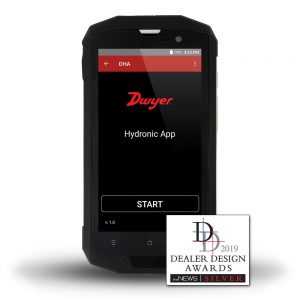 Dwyer Instruments, Inc. was recognized for excellence in product design in the 16th annual Dealer Design Awards Program sponsored by The Air Conditioning Heating & Refrigeration News Magazine (The ACHR News). An independent panel of contractors acted as judges in the contest that had 79 entries. The company's Hydronic Application Software was the Silver Award Winner in the Contractor Services & Software product category. The ACHR News is the leading trade magazine in the heating, ventilating, air conditioning, and refrigeration industries.
NEWS Publisher, Mike Murphy, stated, "These awards give us a unique opportunity to recognize the outstanding research and development efforts that go into many of the products serving the HVACR industry and the awards issue gives our readers an opportunity to read about innovative installation and service solutions."
Dwyer Product Manager, Tom Lorenz, stated:
It's great to be recognized for our continued innovation in the tool and instrument market, and are honored to be receiving a Dealer Design Award for the sixth year in a row. We are committed to offering the best customer experience in real-world practice and setting the bar in the HVACR industry. As we embark on the years to come, we will continue to release new products while keeping our customers in mind.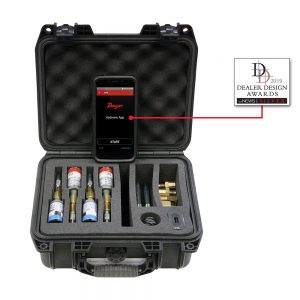 Used in conjunction with the award-winning Wireless Hydronic Balancing Kit, Series 490W, this app allows users to select a valve and measure the differential pressure and flow across the valve. It communicates with two pressure transducers wirelessly to come up with the differential pressure and flow.
Winning entries in the Dealer Design Awards were featured in the July 29, 2019 issue of The ACHR News, which is distributed nationally to over 32,000 HVACR contractors, wholesalers, and other industry professionals. For more information and further coverage, please visit achrnews.com.