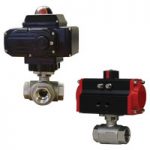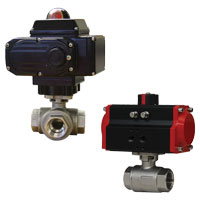 Dwyer Instruments is proud to offer several different lines of configurable valves to meet your needs. Check out our online configurator for endless options to your automated valve package!
We currently offer:
Once you have chosen the series you are looking for, follow the steps in the online configurator to begin building your valve based on your application requirements.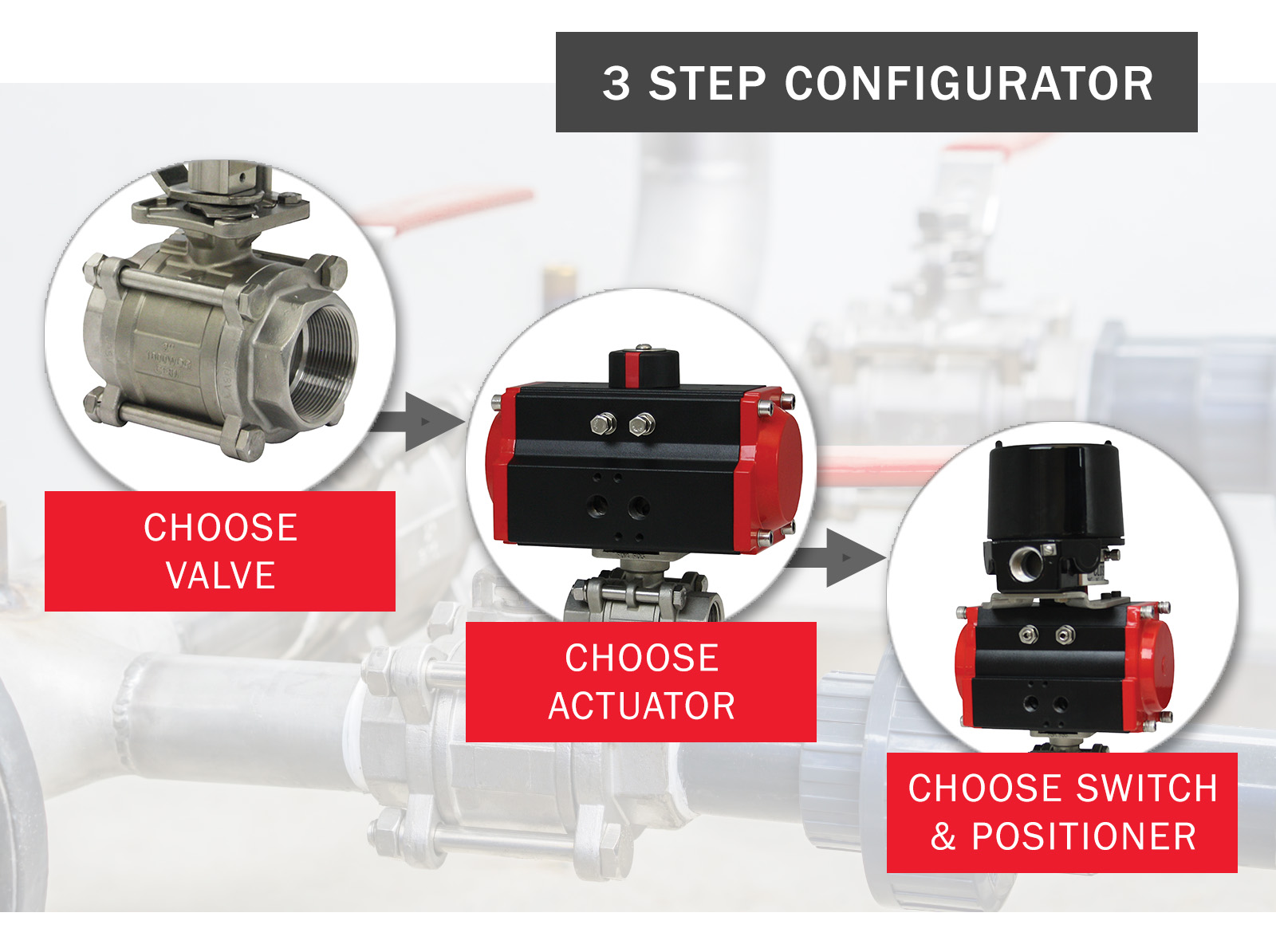 —
Step 1 | Valve Selection
First, select the desired valve size.

For 3-way valves, Series WE31, WE33, WE34 and WE35, you will have the additional option of selecting your desired flow path.

For butterfly valves, Series WE20, you will select the body type (wafer or lug) and liner (PTFE or EPDM).
—
Step 2 | Actuator Selection
Select which actuator type you want, or select Manual if you want a hand-operated valve.

When a pneumatic actuator is selected, you have the option of choosing double acting or spring return and also the option to select a solenoid valve.
When an electric actuator is selected you have the option of choosing electric two-position, explosion proof electric two-position, electric modulating, and explosion proof electric modulating. With the electric actuator option, you will also select your voltage (110 VAC, 220 VAC, 24 VAC or 24 VDC).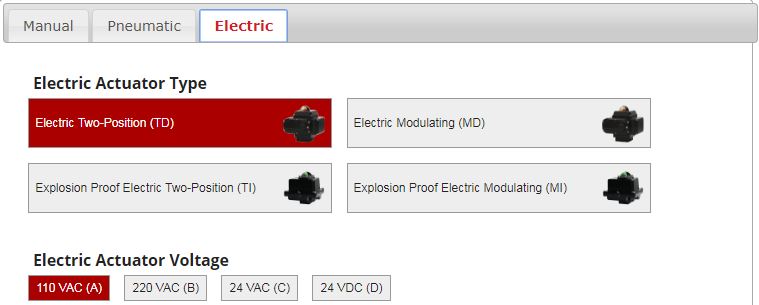 —
Step 3 | Switch/Positioner Selection
A limit switch can be added to manual or pneumatic-actuated valves, and there are several options to choose from.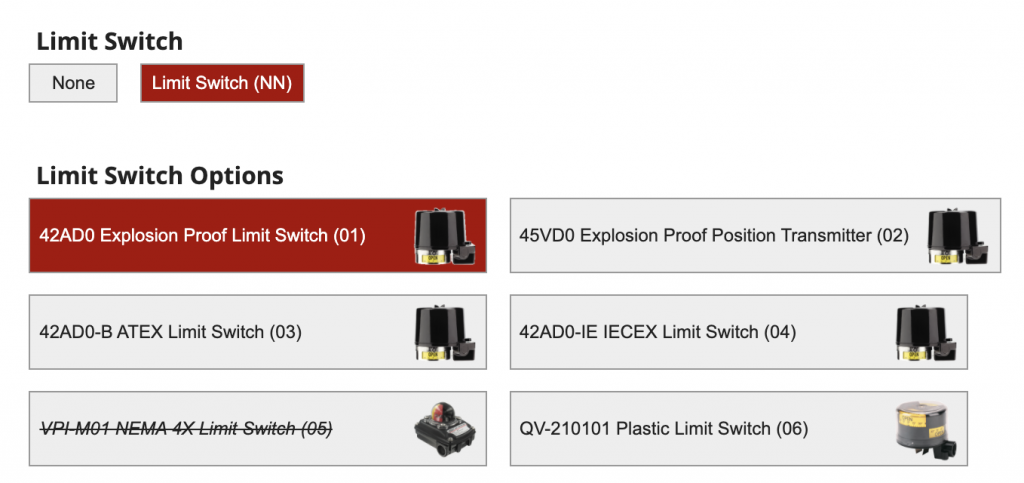 Pneumatic-actuated valves can also be configured to have a positioner mounted on the unit.

—
Step 4 | Model Confirmation
Once all of your selections are made, on the left hand side of the screen, the model number will populate and a picture will be displayed to give you an idea of what your valve will look like. Pricing and availability will also be shown. When the section that says "model number and pricing complete" turns from red to gray, you've completed the configuration.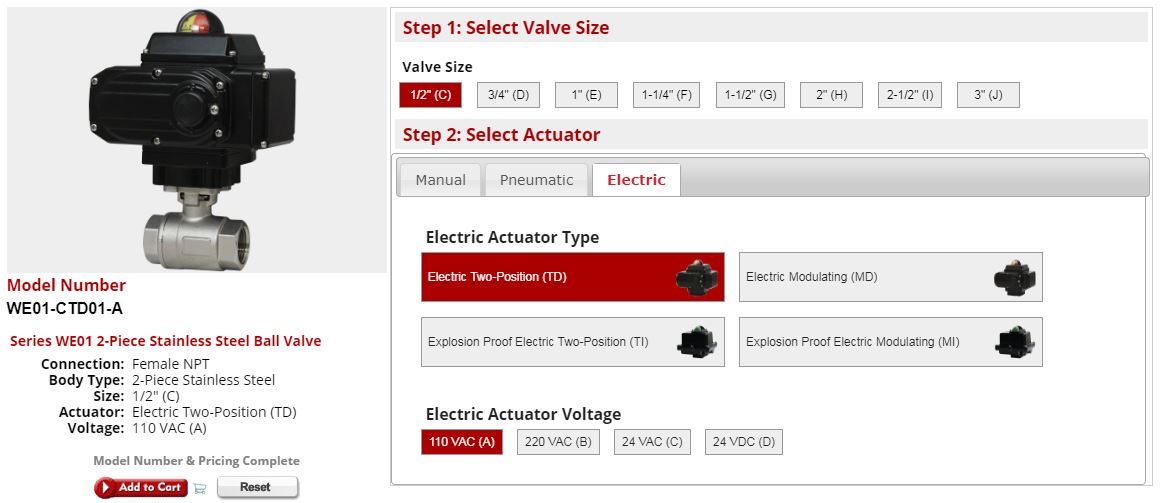 At this time, you will have the option to add the completed valve to your cart, or reset and restart the process if something is incorrect. The valves will then be assembled and shipped per your configuration.
If there is an option we don't currently offer that you would like to see, please contact us at weatech@dwyer-inst.com or 1-844-372-5551.