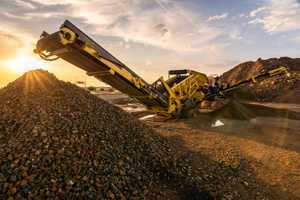 With one huge scoop, you grab the rock and stone in front of you, collecting it in the bucket of your front-end loader. You move forward, ready to dump the material into the load chute of the conveyor. Someone gives a shout, arms waving and signaling you to stop: "Hold up! We've got a jam." The belt conveyor is down again for maintenance, and you've got some time on your hands; this could mean several hours of downtime for the team.
Hauling components is an important part of the production processes of varying industries including concrete, chemical, mining, wastewater treatment, and more. Within these bulk handling operations, belt conveyors are an economical way to transport materials of varying sizes. 
Typically, these systems consist of a belt stretched across two or more pulleys that continually rotate to move items from one location to another. Material is loaded into the load chute and moves along a conveyor belt while being contained on the belt by the trough or side walls.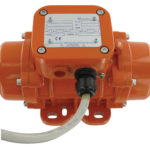 Because of the nature of the operation, material can often become jammed or clogged when being transported. Electric or piston vibrators, such as the Dwyer Series EBV and APV, can be used to vibrate material jams, bridges, or clogs so that the material shifts free and to help prevent blockages.
In the case that the material plugs up the conveyor and isn't budging, the Ultra-Mag™ explosion-proof level switch can be used to stop the conveyor. The Ultra-Mag™ has a variety of diaphragm materials to meet different product bulk densities, and features a magnetic linkage design that reduces maintenance and improves its sensitivity.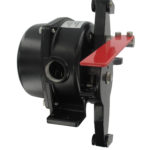 Dwyer also provides a cable pull switch for stopping the conveyor operation for maintenance or emergency. The Series CPS has a manual reset and highly visible red flag, to ensure visibility when emergencies occur.
Dwyer is a trusted leader in manufacturing innovative instrumentation solutions worldwide for the process automation markets and can be found improving the environment through the water we drink, the food we eat, the air we breathe, and the technology that we use. To learn more about any Dwyer solutions, please visit our website at https://dwyer-inst.com/