In simple terms, a semiconductor transistor is a part with specific electronic properties that allow it to serve as a component in microchips and modern electronics like phones, laptops, and more. As these components are small and require precise manufacturing methods, there are facilities dedicated to their manufacture.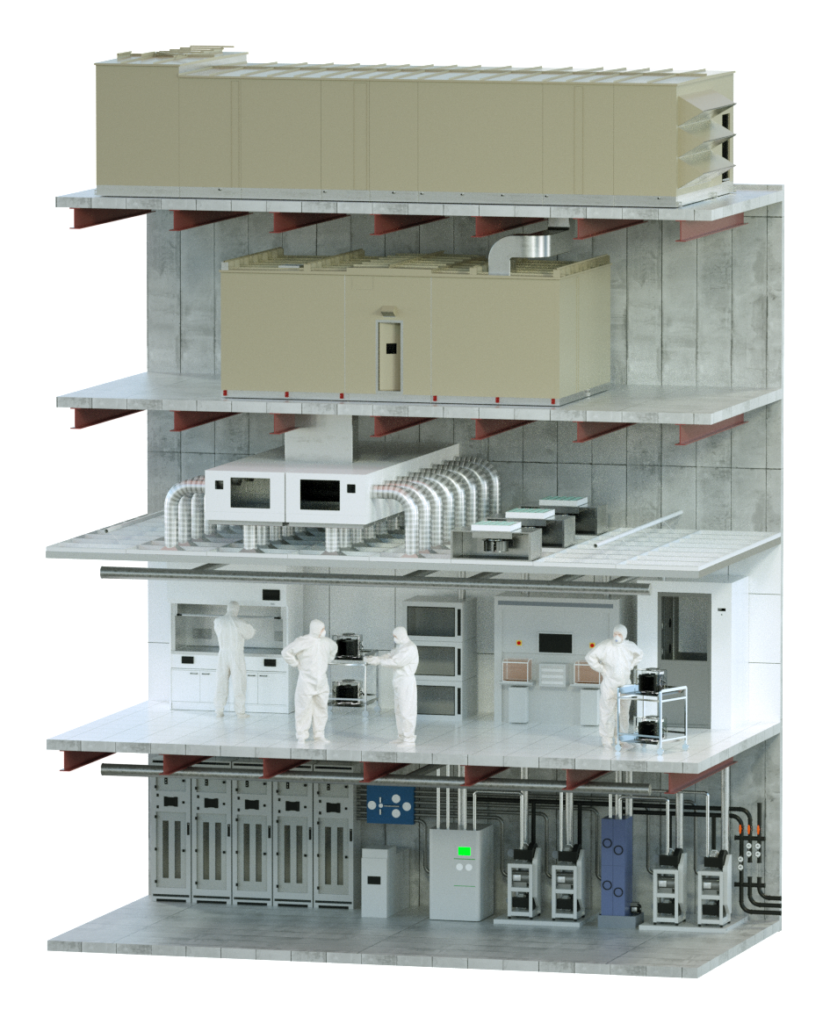 These facilities consist of several levels including air handlers and scrubbers for exhaust, HEPA room, fab cleanroom, and subfab areas. The control of differential pressure within the facility is essential for the safety of both equipment and personnel.
In the Cleanroom: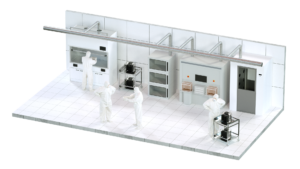 Semiconductor process tools are located within a fab cleanroom. Portions of these tools (e.g. chamber maintenance areas, gas & chemical enclosures, etc.) are plumbed to a local fume exhaust system. Process tools need to be plumbed to a local fume exhaust system due to the potential for accidental release of toxic fumes, gasses, and/or vapors in the surrounding environment. In the event of a fume exhaust shutdown, the Dwyer Instruments Photohelic® switch/gage helps ensure that the process tool will shut down to an isolated/safe-state to contain these potential hazards in the event of an emergency.
In the Subfab: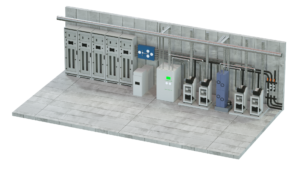 Semiconductor subfabs are located directly beneath fab cleanrooms. Within the subfab, ancillary equipment such as ultra-high vacuum pumps, abatement systems, chillers, heat exchangers, and other miscellaneous equipment is interconnected to the process tools directly above. Among these pieces of equipment, abatement systems utilize Dwyer's Photohelic® switch/gages on their exhaust ports. Abatement systems are interconnected between the process tools, ultra-high vacuum pumps, and subfab house scrubber systems. Exhaust ports are plumbed directly to the subfab house scrubber system and need to be monitored due to a number of hazardous by-products and glasses being abated. In the event of a house scrubber shutdown, the Photohelic® switch/gage helps ensure that the abatement system will shutdown to an isolated/safe-state to contain these potential hazards in the event of an emergency shutdown.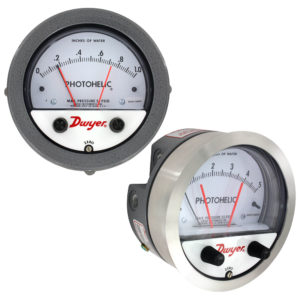 Dwyer Instruments Photohelic® switch/gage also ensures proper balancing is localized to the individual tool and is set to the system owner's parameters. Its solid state construction has been utilized by the semiconductor industry for decades and continues to be the go-to for differential pressure monitoring and safety within semiconductor fabs located throughout the world. 
The Series 3000MR/3000MRS Photohelic® switch/gage combines the function of a precise, highly repeatable differential pressure switch with a large easy-to-read analog pressure gage. The gage reading is unaffected by switch operation and will indicate accurately even if power is interrupted. As an additional safety measure, the Series 3000MR/3000MRS has optional tamper proof knobs which can be ordered by adding "-TAMP" to the end of the model number when ordering.
When it's critical, it has to be Dwyer.
Dwyer® products are used in many critical applications around the globe, in many different industries. From building control to medical applications, Dwyer® products play a vital role in keeping people safe.
If you have any questions about selecting products for your application, the Dwyer Applications Engineers are available to assist by phone at (219) 879-8868 x6402, or by email at tech@dwyermail.com.