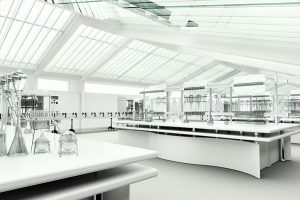 The Dwyer team recently released the latest model in our line of air velocity transmitters, the Series AVLV. This series is ideal for measuring low air velocity or volumetric air flow in applications such as: clean room systems, pharmaceutical buildings, variable air volume systems, and building ducts.
The Series AVLV Low Air Velocity Transmitter offers high accuracy and reliability in one cost-effective package. The integral dip switches give the ability to select and change the low velocity range between 100, 200, 300, or 400 feet per minute, or 0.5, 1, 1.5, or 2 meters per second, minimizing the number of models that need to be ordered. Units can also be ordered with either 1% or 2% accuracy in order to suit a wide variety of needs.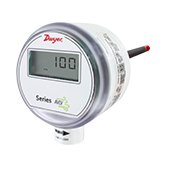 This air velocity transmitter is equipped with two sensing elements protected with an engineered conformal coating to ensure durability and longevity. All models can be wired for simultaneous current and voltage outputs or singular 4 to 20 mA, 0 to 5 VDC, or 0 to 10 VDC outputs. The optional BACnet and Modbus® communication protocol allows for units to be daisy-chained together, while providing easy access to all of the velocity and flow data. In addition, this transmitter is housed in a NEMA 4X and IP66 rated enclosure, ensuring a long service life even in harsh environments.
To learn more about the Series AVLV, please visit our website.