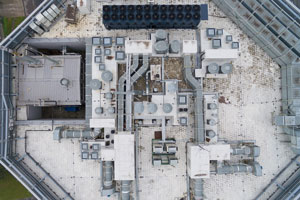 We met with an original equipment manufacturer (OEM) last year, who was working on a new design for rooftop air handling equipment. Part of the their design utilized water flow for cooling in a loop.
Low or no-flow conditions can cause major damage to expensive pumps, motors, and other equipment, which could result in extensive downtime and repair costs. In order to prevent this, the customer needed an inexpensive, but reliable and robust method for proving water flow.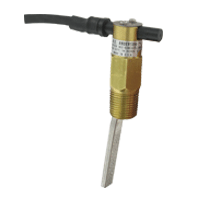 Our solution to their issue was the Flotect® Mini-Size Flow Switch, Series V10, which is ideal for applications where proving flow is vital to operation. This switch protects pumps, motors, and other equipment against low or no-flow situations. The V10 features a robust design and dependable operation, while remaining cost-effective. The Flotect® switch is available for field installation in pipelines from 1/2″ to 2″ diameter and is available with a brass or 303 SS body.
The V10 has a magnetically actuated switching design which gives superior performance with a rugged, hermetically-sealed reed switch. Simple field switch adjustment allows users to toggle between Normally Open (NO) or Normally Closed (CO) with no change in the electrical connection. In addition, the switch housing is located outside the process media, which allows for simple change-over or maintenance without interruption of process flow, and the enclosure is weatherproof up to NEMA 4X (IP66) standards.
The Series V10 Flotect® Mini-Size Flow Switch was an inexpensive solution for proving flow and protecting this OEM's air handling equipment. Dwyer has an established track-record of success in manufacturing dependable measurement instrumentation, with several installations in many diverse industries.
To learn more about Dwyer's flow portfolio, please visit our website.