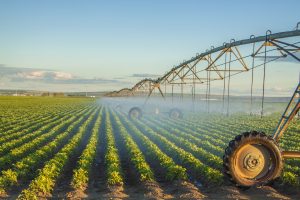 Irrigation is fundamental to the production of food all over the world. Most of us have seen the large center pivot systems used on many farms today, and there are a number of other technologies that are designed to deliver water to crops to allow them to flourish. Less prominent, however, are the systems that collect and deliver water to these irrigation systems to allow for crop growth.
Irrigation systems often draw their water from a well that is dug to collect groundwater from the land on which the crops are planted. This water is then used in the irrigation sprinkler system to help create ideal growing conditions for crops. As farms grow larger, it becomes more and more important that they operate and use their resources efficiently.  This is where well level monitoring comes into play.
There are many different ways to measure water level, and many different ways to communicate that information. In today's day and age, there is increased emphasis on making sensing wireless, so that information can be accessed anywhere at any time. The simplest way to do this is using a level sensor with an analog signal, and pairing it with a signal converter that will convert the signal and transmit the level reading wirelessly.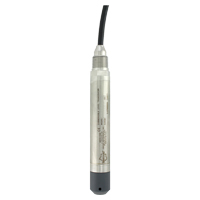 The Dwyer Series SBLT2 and MBLT are submersible level sensors that will give a 4-20 mA, or voltage output signal to communicate water well level. Paired with an IoT network, this will allow users to access well level data in real time across a wide range of devices. There are a number of level sensing technologies that exist today, but none are as simple and reliable as a straightforward hydrostatic level measurement made using a submersible level transmitter. These items can be custom configured to fit any application, including having a customer specified range and cable length. The Dwyer SBLT2 and MBLT are U.S.A. manufactured, low cost solutions that will allow for the real-time collection of well level data, and help to improve the efficiency of agriculture as our systems become smarter and more connected.
Please visit our website to learn more about any of the submersible level transmitters that Dwyer offers. If you have any questions, the Dwyer Applications Engineers are available to assist by phone at (219) 879-8000 or by email at tech@dwyermail.com.