The Proximity Mark Series is a line of position indicators with a selection of various output options. The Mark Series has three different model styles, which allow it to be used in almost any application.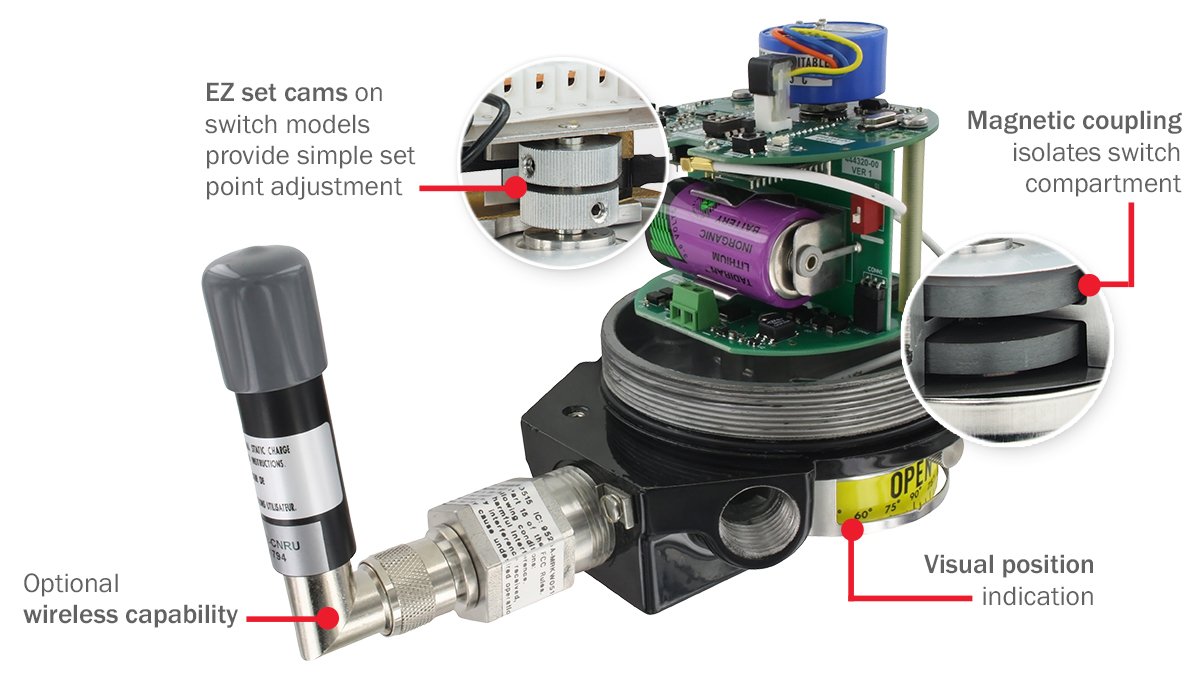 Standard models in the Mark Series are weatherproof and explosion-proof, with visible position indicators. We also offer a submersible model for additional versatility. 
A large variety of outputs are available to fit specific application requirements. Units are configurable with 1 to 6 switch outputs of 14 varieties including inductive sensors, high temperature switches, gold contact switches, hermetically sealed switches, and high current switches. Besides the switch outputs, the series also offers potentiometer outputs, transmitters, and HART® communication. The Mark Series can be purchased for either direct drive applications (such as rotary valves) or lever drive applications (such as linear valves). An adjustable visual indicator that displays OPEN/CLOSED status and degrees is standard on direct drive units.

A magnetic drive that completely seals the switch compartment from the atmosphere for maximum leak protection is utilized in the Mark 1. The Mark 3 uses the same magnetic drive of the Mark 1, but can be used for multi-turn applications with 1 to 25 revolutions, such as gate valves. A through shaft drive is incorporated in the Mark 4, making the unit a lower cost alternative to the Mark 1 for applications that are not as demanding. 
The Mark series comes standard with various UL/CSA listings, depending on model, with the option for ATEX or IECEx certifications.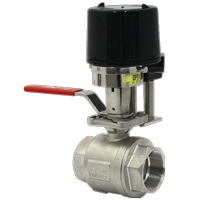 Product Applications
Rotary valve actuators and dampers
Linear valve actuators and cylinders
Manual valves
Gear operators
Positioners
Stainless steel mounting kits are available to mount our Mark Series to thousands of different valves, actuators, gear operators and positioners. We also offer a variety of valve packages shipped completely assembled for easy installation.
Please visit our website, or call 1-844-372-5551 for more information.