A semiconductor transistor is a part with specific electronic properties that allow it to serve as a component in microchips and modern electronics like phones, laptops, and more. As these components are small and require precise manufacturing methods, there are facilities dedicated to their manufacture. 
These facilities consist of several levels including air handlers and scrubbers for exhaust, HEPA room, fab cleanroom, and subfab areas. The control of pressure, flow, and temperature within the facility is essential.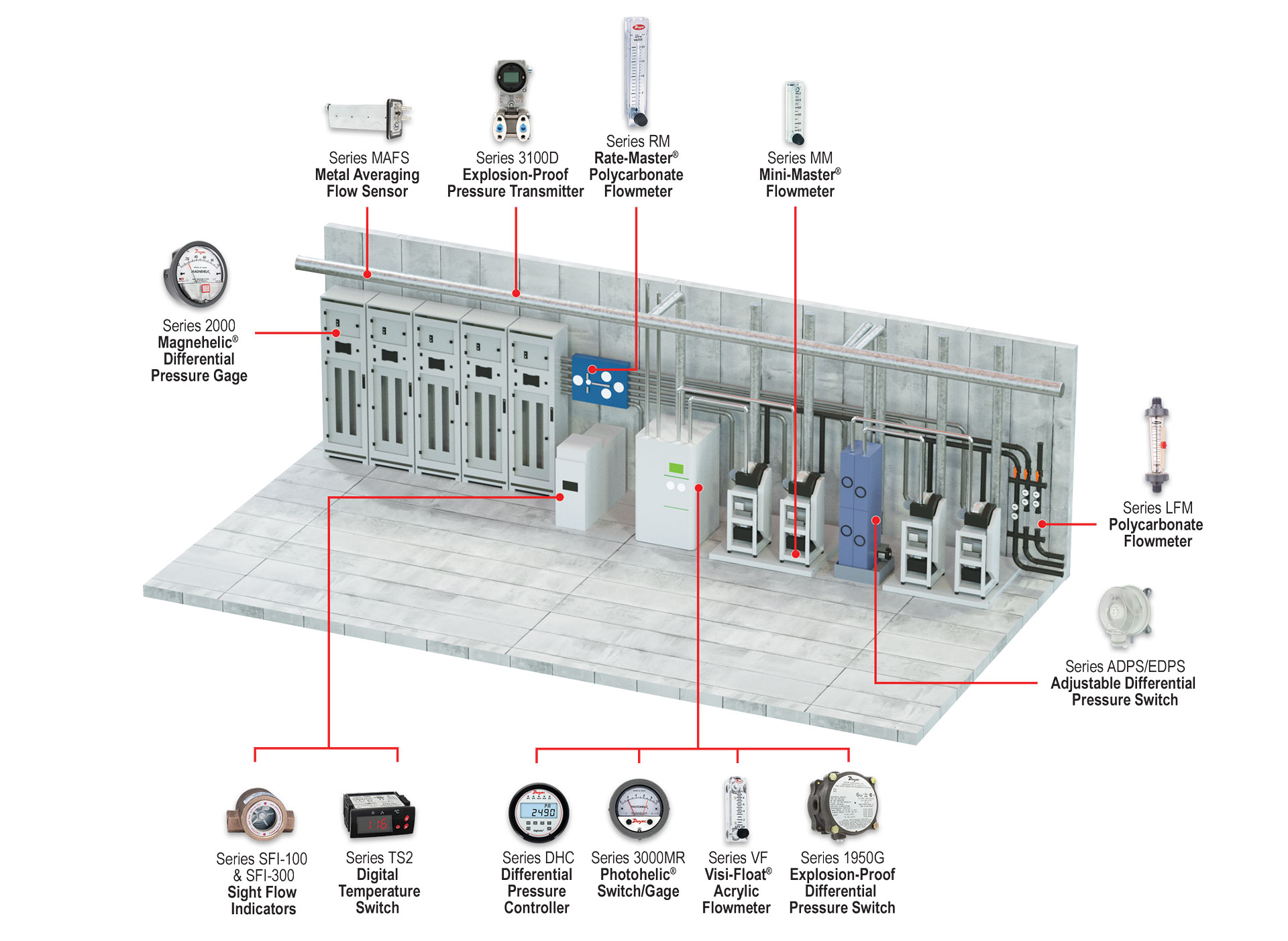 Semiconductor subfabs are located directly below the cleanroom. Here you will find an array of ancillary equipment, such as vacuum pumps, abatement systems, chillers, gas cabinets, and other equipment to keep process tools functioning efficiently. The equipment within the subfab is interconnected with the tools found within the fab cleanroom itself; these separate but connected areas work together to make sure the facility runs smoothly. 
Pressure 
Pressure gages, switches, and controllers are used to monitor the exhaust flow between subfab house scrubbers and abatement systems.  
The Series 2000 Magnehelic® differential pressure gage is a versatile gage with a wide choice of 81 models and 27 options to choose from. It features a durable and rugged housing with high-quality components for a long service life. Dwyer also offers a high accuracy version of the Magnehelic® gage, which includes accuracy within 1% of full scale, a mirrored scale overlay, and a 6 point calibration certificate.  
The Series DHC differential pressure controller is a 3-in-1 instrument which combines a digital display gage, control relay switches, and a transmitter with current and voltage outputs. This controller is the ideal instrument for pressure, velocity, and volumetric flow applications reading in several commonly used engineering units with optional unidirectional or bidirectional ranges. They achieve a 1.5% or better accuracy on extremely low ranges, and 0.5% accuracy for ranges at or above 1 in w.c.  
Using solid state technology, the Series 3000MR/3000MRS Photohelic® switch/gage combines the functions of a precise, highly repeatable differential pressure switch with a large easy-to-read analog pressure gage. Switch setting is easy to adjust with large external knobs on the face of the unit.  
The Series 1950G explosion-proof differential pressure switch features an external set point screw that provides easy access, simplifying adjustments without opening or disassembling the enclosure. Moreover, it's compatible with natural gas applications and is very compact, weighing about half the weight of equivalent conventional explosion-proof switches.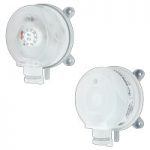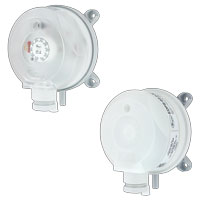 The Series ADPS/EDPS adjustable differential pressure switch is designed for pressure, vacuum, and differential pressures. The dual scaled adjustment knob in inches water column and pascals allows changes to the switching pressure to be made without a pressure gage.  
Flow 
Flowmeters and flow sensors are used to monitor inert gasses throughout fab facilities and process tool applications.  
The Series MAFS metal averaging flow sensor is ideal for use with Dwyer® precision air velocity gages, transmitters, and switches. The Series MAFS uses evenly distributed total and static pressure measuring points to deliver an accurate measurement of velocity pressure in a duct.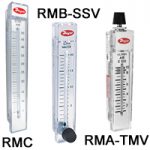 The Series RM Rate-Master® flowmeters are a line of general use, direct reading precision flowmeters suitable for both gas and liquid applications. These flowmeters have a long operation life with a durable, shatter-proof polycarbonate body. They also have high repeatability and increased accuracy due to precision injection molding around a precision tapered pin and special integral flow guides that stabilize float movement. 
The Series MM Mini-Master® flowmeter is suitable for both gas and liquid applications. Their precision molding enables high repeatability while the white back on the flow tube allows for better visibility of the float, increasing reading accuracy. Mini-Master® flowmeters are compact, requiring minimal space. 
Series LFM polycarbonate flowmeters are made of precision, injection molded polycarbonate bodies and fittings. They feature dual, direct reading scales measuring in both GPM and LPM. The easy-to-clean body is heat and chemically resistant, resulting in high durability and low maintenance costs. 
The Series VF Visi-Float® flowmeters are a line of direct reading, precision machined, clear acrylic body flowmeters suitable for both gas and liquid applications. The fabrication of the Visi-Float® flowmeters is backed by over 60 years of experience in acrylic instrument machining. The solid, clear acrylic body and tapered bores are cut and precision machined for high repeatability. The direct reading scales are hot stamped into the plastic with a smooth white background allowing for increased reading accuracy and increased product operating life. 
Temperature 
Dwyer offers a wide range of temperature sensors for controlling levels in abatement, heat exchanger, and chiller applications.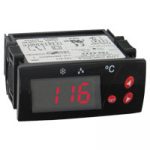 The Series TS2 digital temperature switch is an easy-to-use solution for monitoring and controlling temperature in heating or cooling applications. Programming of multiple units is made easy with a configuration key. The bright red LED display is easily seen from a distance, and a passcode parameter allows for extra security. 
With a breadth of products for monitoring a variety of applications throughout the sufab, Dwyer's time-proven solutions help critical systems run to their peak performance. Dwyer products have always been an integral part of process tool and subfab equipment uptime, as well as environmental health and safety precautions. 
When it's critical, it has to be Dwyer. 
Dwyer® products are used in many critical applications around the globe, in many different industries. From building control to medical applications, Dwyer® products play a vital role in keeping people and environments safe. 
If you have any questions about selecting products for your application, the Dwyer Applications Engineers are available to assist by phone at (219) 879-8868 x6402, or by email at tech@dwyermail.com.