As we welcome the new year, we're happy to announce our team will be attending two trade shows over the next few weeks: World of Concrete (January 17-19) and AHR Expo (February 6-8).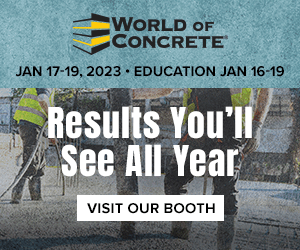 Joined by our Universal Flow Monitors (UFM) teammates, the team at World of Concrete will be focusing on our bulk handling product line for applications in the concrete industry, including dust collection, pneumatic conveying, belt conveyors, and flow verification for concrete mixing trucks. This is the first time that Dwyer Instruments has attended the World of Concrete show, though UFM has been an exhibitor at it for the past several years. It will be held at the Las Vegas Convention Center in Nevada, USA. If you will be at the show, please stop by and visit our team at booth N3048!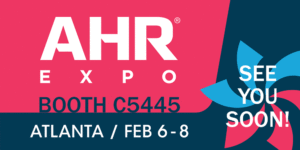 Once we jump into February, we'll be flying to Atlanta, Georgia where the team will head to booth C5445 at the Georgia World Congress Center for AHR Expo.  At AHR Expo, we will be featuring our broad line of indoor air quality (IAQ) products and test and balance (TAB) equipment. We've prepared a special interactive experience for this show. Stop by our booth to say "hello" and to learn how we can help with your next IAQ/HVAC project!
The AHR Expo is the world's largest HVACR event, attracting the most comprehensive gathering of industry professionals from around the globe each year. The show provides a unique forum where manufacturers can come together to share ideas and showcase the future of HVACR technology. Since 1930, AHR Expo has remained the industry's best place for: OEMs, engineers, contractors, facility operators, architects, educators and other industry professionals to explore the latest trends and applications.
Dwyer has participated in AHR Expo for decades, and has been fortunate enough to highlight innovations routinely. We're looking forward to seeing you at the show
Add Dwyer to your World of Concrete show planner: https://ge23woc.mapyourshow.com/8_0/exhibitor/exhibitor-details.cfm?exhid=428311
Add Dwyer to your AHR Expo show planner: https://ahr23.mapyourshow.com/8_0/exhibitor/exhibitor-details.cfm?exhid=824AHR