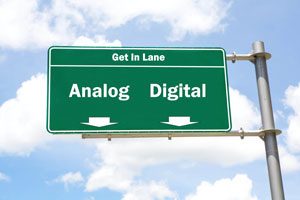 In today's industry, the number of device output signals continues to grow. Each signal is different; so how do you figure out which one is right for your application? The easiest way to hone-in on the correct signals for your application is to decide whether you want a digital communication signal or an analog signal.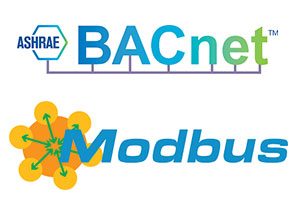 Most modern communication signals can be broken down into either digital or analog signals. Analog signals include voltage or current, such as 0-5V, 0-10V, 1-5V, 4-20mA signals; while digital communication signals use an interface such as RS-485 with Modbus, BACnet®, PROFIBUS, I2C, etc.
An analog signal can be considered the simpler of these two types of signals, and will transmit one specific piece of information (usually value). In digital signals, the electrical signal is digitized and more complex; a digital signal can do the job of two, three, four or more analog signals, as well as transmitting other information not available with analog signals, such as a switch status on a device. Digital communication signals are often also used to create networks of devices, where just two wires would connect all of the devices for a major system and have the capability to remotely gather data. Analog signals would require two or more wires from each of these devices, to be brought in to central place.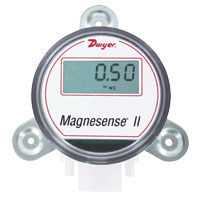 The significant advantage analog signals have over digital signals is their simplicity and cost. While a network of devices connected with digital communication signals provides a lot of functionality, they have to be set-up properly so that the network of devices can have that kind of functionality. This typically means that all of the devices need to be configured to use one specific communication protocol, have addresses and also need to know how to talk to each other. Digital pressure transmitters are the only option when measurements have to be made available remotely. If dynamic processes need to be measured, analog pressure sensors are often the better option.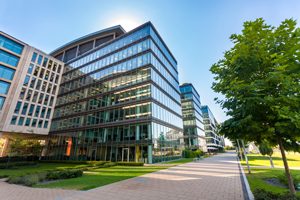 With the pros and cons of each signal type now laid out, let's discuss a few application uses of each signal. Analog signals are great for systems that have a local controller or data acquisition system, and systems with simpler devices like a pressure or a temperature transmitter where each measure a value and those signals are brought into a system. Digital communication signals are ideal for more complicated systems where data collection is required, such as when using several room status monitors. For example, if the application requires a display for each individual room, monitoring data such as pressure, humidity, temperature, and have the capability to display and sound an alarm when room condition becomes dangerous or unfavorable; only a digital signal would be able to communicate all those signals, from a multitude of rooms, simply over just two wires.
With this information to help choose a device signal, you should be well equipped to choose between either analog or digital signals when the time comes. Next, it becomes necessary to narrow down the specifications necessary for your application.
For analog signals, the next question is how much resolution do you need? The more resolution you have in your signal, the smaller the change detected in what your device is measuring.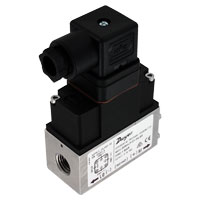 Digital communication signals require a data communication protocol to be able to interpret the information being transferred between devices and devices typically need to have addresses assigned to them in addition to knowledge of data registry tables to access specific information from devices. In today's modern industry, digital device communications are becoming more common.
Dwyer has a vast line of instrumentation with analog and digital communication signals. Several instruments for monitoring pressure, temperature, air and water flow provide the option to select the desired output. Typically this includes voltage or current output, and/or Modbus or BACnet® communication.
Some popular Dwyer products are: