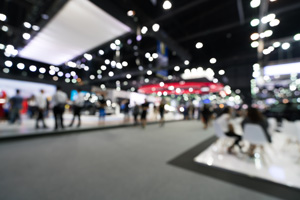 For over a year, trade shows and conferences have been cancelled or postponed indefinitely as venues across the world shut down. Travel was restricted, and handshakes on the show floor turned to video calls through a screen. We're all gradually adapting to the "new normal" and how it fits into our lives.
With many restrictions being lifted amidst new safety measures, there are several shows coming up in the next couple of months that our team is preparing for: 
IEBB, September 9-10 | Indianapolis, IN

Capital MARVA, September 15-16 | Annapolis, MD

MEBB, September 18 | Mobile, AL

MAEBA, September 19-20 | Hershey, PA

Great Plains NEBB, September 23-24 | Overland, KS

AABC National Show, September 29-October 1 | Sandestin, LF

Smart Buildings Show, October 6-7 | London, UK

NEBB National Show, October 7-9 | Kapalua, HI

Women in HVACR Conference, October 13-15 | St. Petersburg, FL

North Central NEBB, October 14 | Minneapolis, MN

Texas NEBB, October 21 | Dallas, TX

SMACNA Annual, October 24-27 | Maui, HI

AHR Expo, January 31-February 2, 2022 | Las Vegas, NV
Visit our website to learn more about our products and to see our current trade show calendar. Hope to see you soon!