Daily wear and tear from lifting heavy equipment, up and down ladders all day, and working in extreme temperatures. Working as an HVAC technician can be as tiresome as it is rewarding. Luckily, having the right tool for the job can make any task easier.
Dwyer® products offer the perfect balance of functionality, safety, and durability.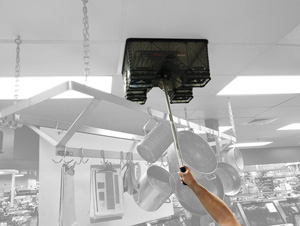 The SMART Air Hood® balancing instrument, Series SAH, was designed to be lightweight and easily maneuverable. Because it's on a pole, it can be raised and lowered without extra strain on your back and shoulders. The hood can be set up on a diffuser without having to hold it in place, making it possible for a single operator to balance a branch faster than traditional teams.
Dwyer® manometers are designed to take a beating. Each of our handheld digital manometers has a rugged aluminum case, which protects the device during transport and use. For extra protection, a rubber boot is available which also has a magnetic backing so you can place the unit on a duct and free up a hand during use. Our manometers have a large, easy-to-read backlit display for use in dark areas.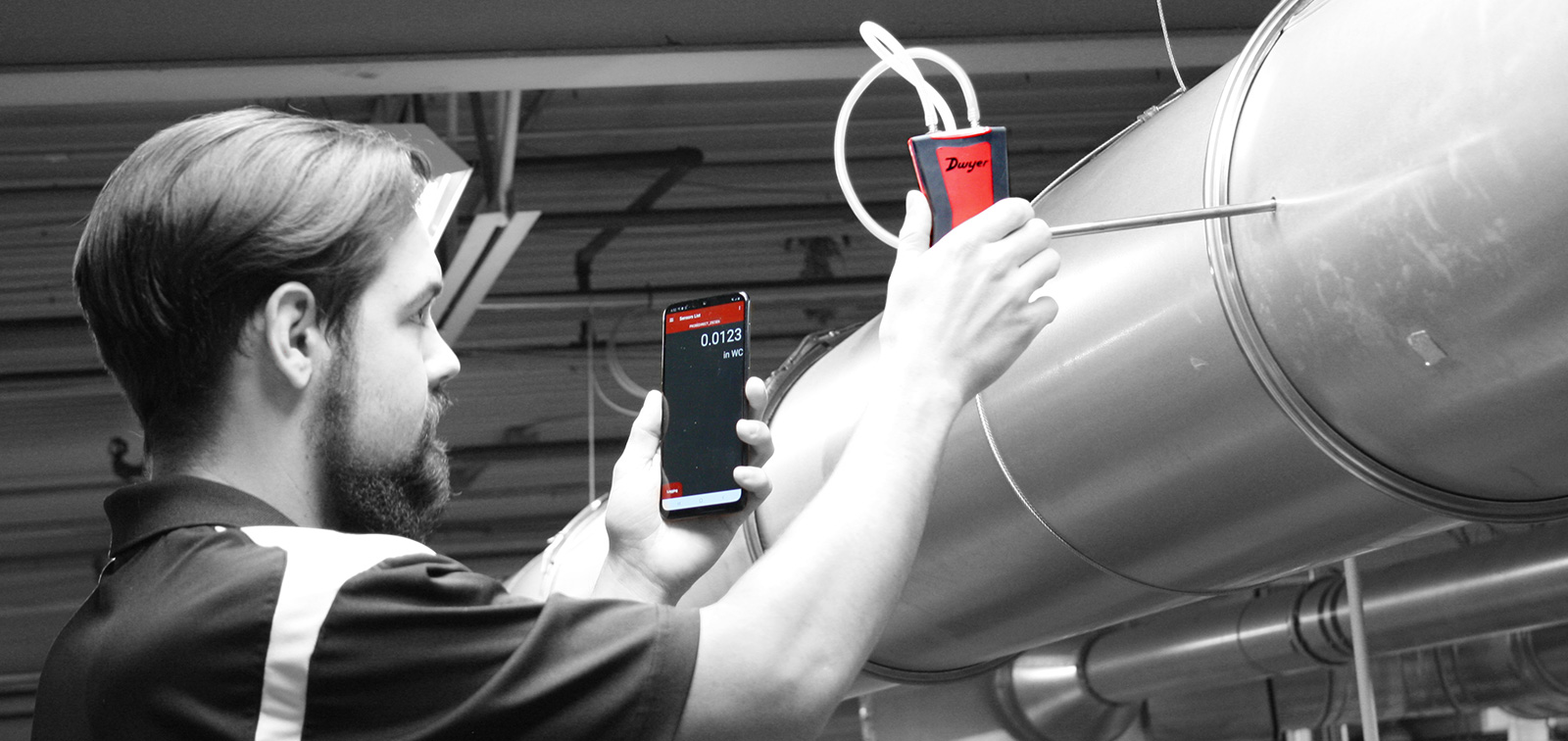 The Series DP3 wireless differential pressure module is used in conjunction with the Dwyer Mobile Meter® application software to view pressure drop across filters, static pressure in ducts, and velocity pressures from pitot tubes or air flow stations. It has a rugged case, which allows for a drop from up to 10 feet without breaking. The DP3 has a cutout on the back of each unit which fits a pitot tube, allowing you to hold both with one hand. If you are measuring face air velocity rather than a traverse reading, the DP3 also magnetizes to the Model 160G air flow grid. Some technicians run our apps from a mobile device on an arm band, which helps to further free up hands when climbing ladders or using power tools.
Our pitot tubes are constructed from corrosion resistant stainless steel, with permanently etched depth graduations for a lifetime of service. Several different types of pitot tubes are available depending on the shape or size needed for your application.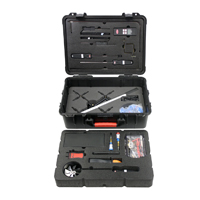 The TABKIT test, adjust, and balance kit has everything a balancing technician needs in a single case. All essential air, water, temperature, humidity, and electrical test instruments are included in this kit, creating the ultimate air and water balancing solution. The kit includes the following, and more: 
Air flow grid

Differential pressure module

Wireless probes

Portable digital tachometer

Digital clamp meter

Wireless manometer

Pitot tubes

Static pressure tips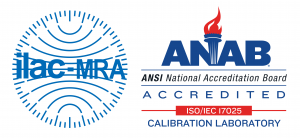 In addition to a dependable product lineup, Dwyer offers a variety of calibration services for new or previously purchased products. Our Primary Standards Laboratory has been accredited by the ANSI National Accreditation Board and meets the requirements of ISO/IEC 17025:2017 for select calibration services.
We want to help! Reach out to a Dwyer representative to let us know what else we can do to make your next TAB job easier.