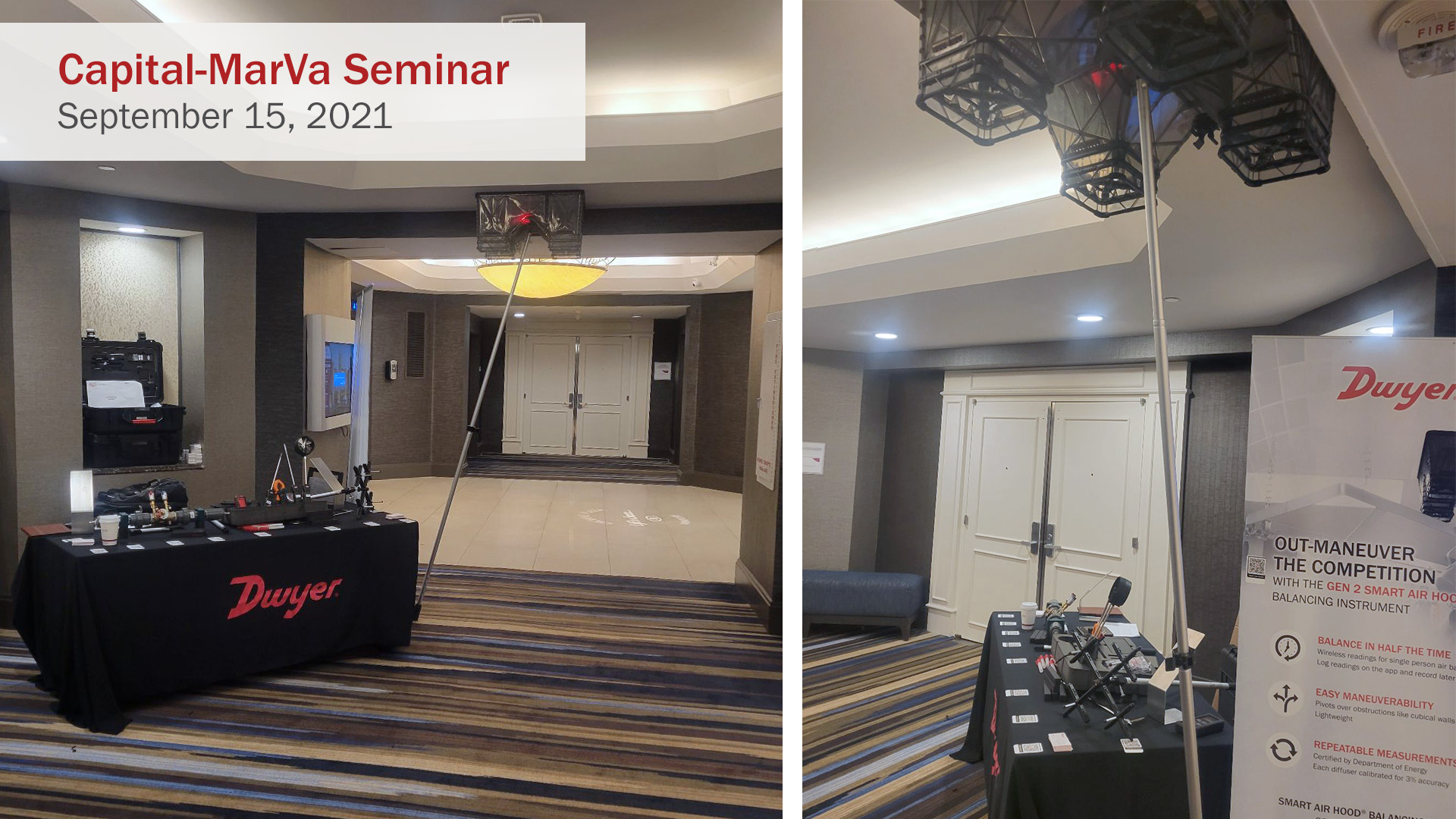 Today starts the Capital-MarVa Recertification Seminar in Annapolis, MD. Capital-MarVa is a chapter of the National Environmental Balancing Bureau (NEBB). 
According to their website, "NEBB exists to help architects, engineers, building owners and contractors construct quality buildings with HVAC systems that perform in ways they have been visualized and designed."
NEBB provides certification for various processes, including the testing, adjusting, and balancing (TAB) of environmental or HVAC systems. "NEBB certification is tangible proof of the qualification to perform work in accordance with NEBB Procedural Standards." (NEBB)
At Capital-MarVa and other upcoming seminars, you'll be able to meet with our team and learn about our test equipment product line. We've been working hard to incorporate your product suggestions, and we have some exciting developments that we'd love to share with you! 
After the seminar today, the team will be heading to the next show. To learn about upcoming events, please visit the Trade Show & Exhibitions Calendar.
Dwyer is your one stop shop for TAB equipment. Holding over 650 technical patents, Dwyer is a global leader in designing and manufacturing solutions for the HVAC industry.