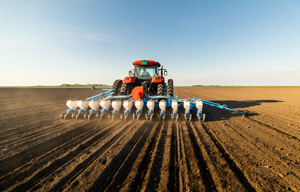 Since the 1950's, the pneumatic air seeder/planter has been used as the most efficient, reliable, and cost-effective method of planting a variety of seeds. Moreover, having accurate and dependable controls are a key component to running the correct vacuum pressure for these seeding machines. Here's how it works: using a high capacity fan, a vacuum is created in the central distribution chamber. The seeds and/or fertilizer are then pulled behind the grain drill in a separate cart. The vacuum carries the seed through tubes located under the hoppers. Seed and fertilizer are then carried in the vacuum air stream to row openers on the drill and then into the soil.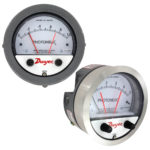 Dwyer Instruments' air pressure solutions are focused on being your trusted USA Made sensor manufacturer, from local analog indication to relay control and continuous monitoring transmitters. Now, more than ever, modern planting equipment is using digital controls and data management. Performance can be measured in a variety of selections for pressure, velocity, or volumetric flow. Total air pressure control is not an option, so now is the time to take control of your machines.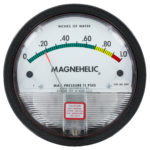 Having the correct performance data of your machine from visual control to full digital optimization saves both time and money. Protection of the equipment is another great benefit offered by Dwyer Instruments' sensor solutions. Monitoring for early signs of equipment blockage or failures will aid in MRO activities downtime and help by keeping preventative maintenance analyzation data accurate and reliable.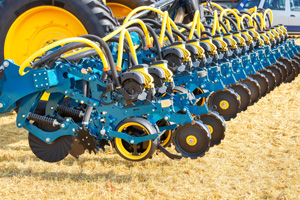 With planting season close at hand, the next few months of preparation are vital to ensuring your equipment is able to meet seeding/planting demands and help maintain continuous working performance.
If you have any questions about selecting products for your application, the Dwyer Applications Engineers are available to assist by phone at (219) 879-8868 x6402, or by email at tech@dwyermail.com.
To learn about how Dwyer products are used in other agricultural applications, please visit our website: https://info.dwyer-inst.com/2023-agriculture