Today is the last day of AHR Expo, and the show is beginning to settle down as we all head back to our normal day-to-day. We hope that all of our teammates, partners, customers, and acquaintances have safe travels wherever you are headed to.
In case you weren't able to stop by our booth, this year we introduced new interactive displays featuring various buildings and HVAC applications, and the many sensors that are used in them. These included applications like schools, offices, hospitals, data centers, air handling units, mechanical rooms, and underground parking garages.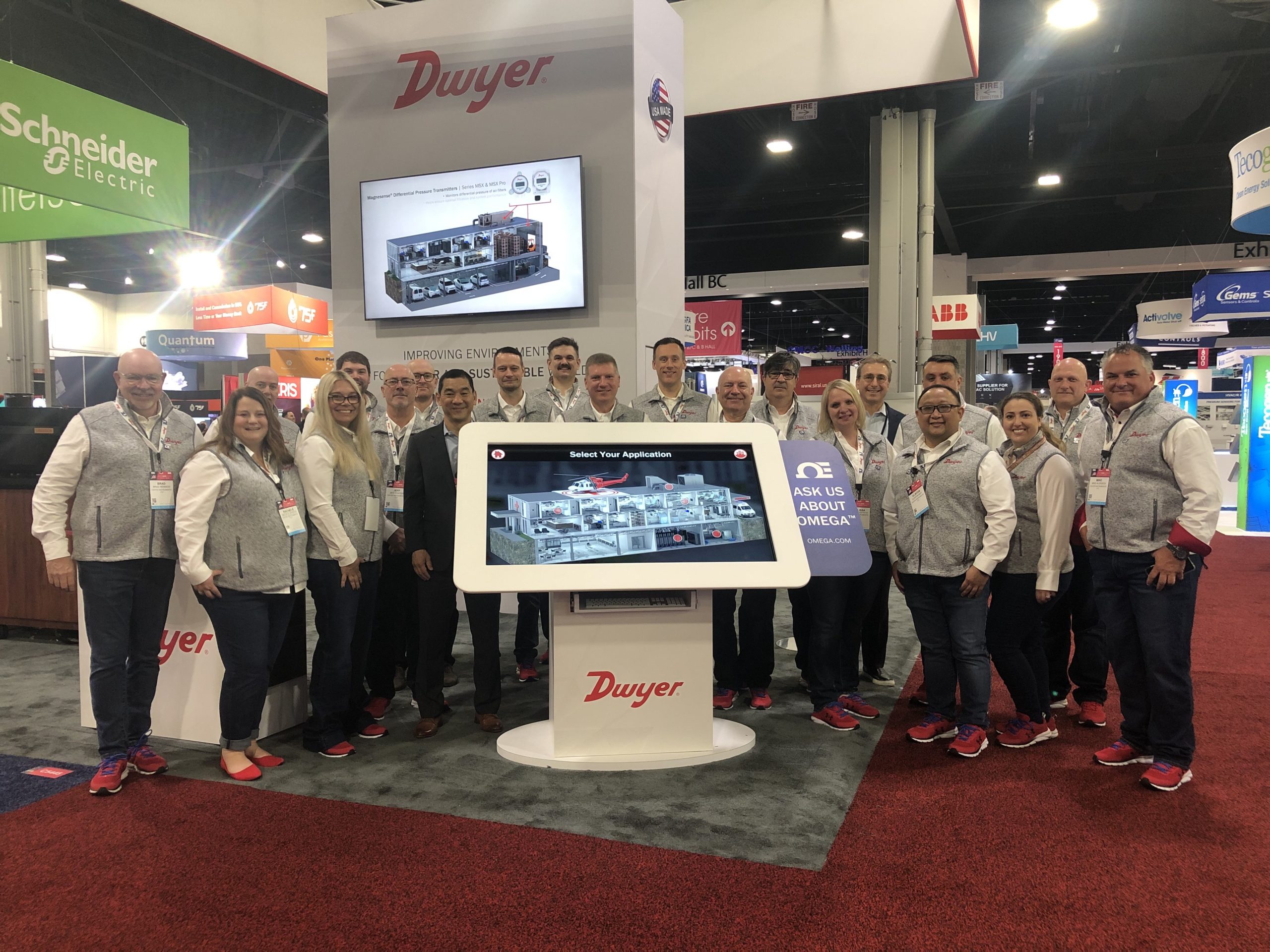 Dwyer has had the privilege of participating in AHR Expo for several decades, and we can't wait for the next one! Next year's show will be held in Chicago, IL on January 22-24, 2024. Hope to see you there!