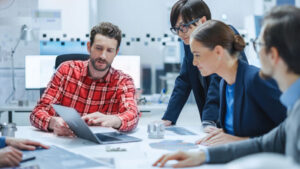 In the dynamic landscape of industrial instrumentation, every application has its unique demands. We want to ensure that our products meet your application needs. To do that, Dwyer Instruments provides not only a user-friendly online product configurator, but also a Fast Track Program for a fully customized solution.
Tailoring Precision with the Online Product Configurator
Dwyer's online product configurator serves as a virtual playground for customers seeking instruments with precise specifications. The intuitive interface allows users to navigate through various standard parameters, from measurement ranges to output options, ensuring that the final product aligns with their uncommon application requirements.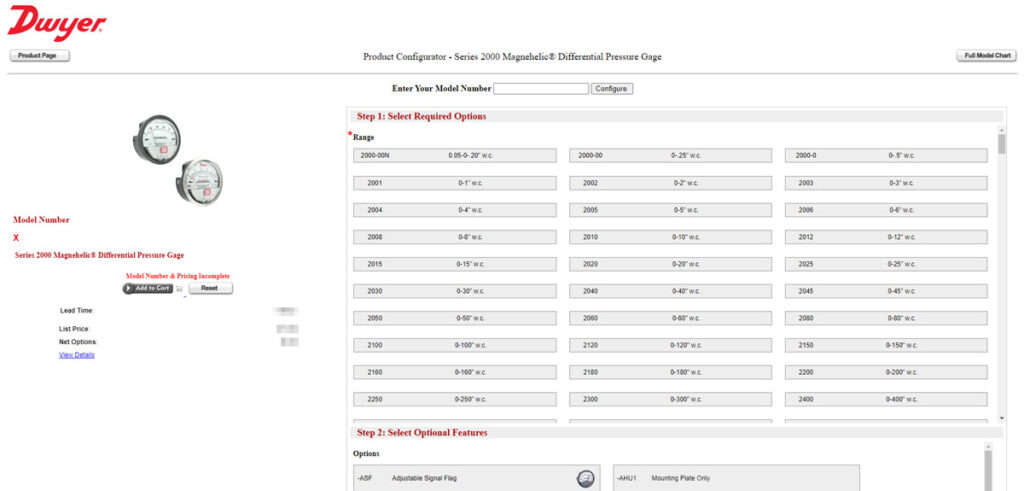 As users make selections, the configurator allows them to see each selection for their customized instrument, offering transparency in both features and pricing. This transparency ensures that customers are well-informed at every step of the customization process.
Fast Track Program: Crafting Solutions for Unique Challenges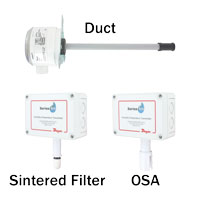 Our sales team visited a customer in Kentucky facing a challenging application in an air handling unit. The customer needed to monitor air temperature using the Dwyer Series RHP Humidity/Temperature Transmitter. However, tight quarters within the unit demanded a non-standard mounting configuration.
The Fast Track Program is designed to handle atypical applications that require non-standard equipment. Dwyer's experienced engineering team actively engages with customer feedback, understanding specific pain points and obstacles in their applications. The team then crafts custom solutions, often involving quick modifications, to enhance the original product design and address application issues.
The Fast Track Program is not just about speed; it's about precision. The process begins with listening—understanding the customer's needs, challenges, and goals. Dwyer's engineering team then leverages its expertise to make design changes to existing products, tailoring them to serve a specific purpose for the end user. These changes can range from subtle modifications to facilitate easy mounting, as seen in the Kentucky air handling unit application.
While Dwyer's standard products boast impressive configurative abilities, the Fast Track Program is a hidden gem of service and value. It's about going beyond the norm to ensure that customers receive not only quality instruments but also tailored solutions that precisely fit their applications.
Whether it's leveraging the online product configurator for standard products or tapping into the Fast Track Program for customized solutions, Dwyer Instruments is your partner in addressing instrumentation challenges. Reach out to your DwyerOmega representative the next time you encounter a unique application.
To learn more about us, please visit our website at: https://dwyer-inst.com/