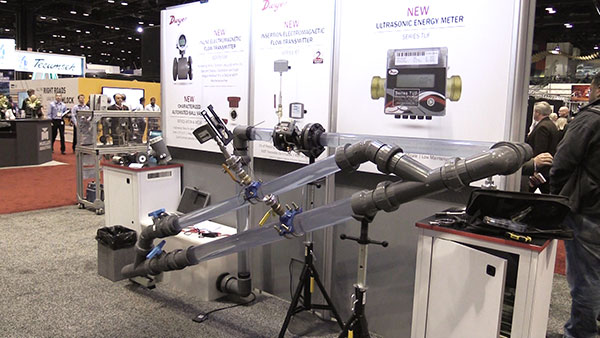 Even before the AHR Expo officially opened to general attendees on January 22nd, guests of Dwyer Instruments were part of a highly anticipated release and demonstration of the Insertion Electromagnetic Flow Transmitter at the company's booth. More than a dozen individuals from the HVAC industry experienced the features and benefits of this new magmeter firsthand.
As with most introductions, initial reactions set the standard for what lies ahead. The flow transmitter met a positive outlook from industry experts.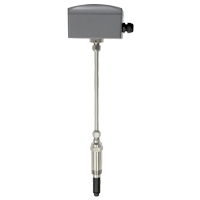 "My first impressions were that this is a nice product," said Bill Stuber, Senior Project Manager with Long Building Technologies at their Colorado Springs, CO location. "It has easily configured, off the shelf models for multiple pipe sizes and applications."
The flow transmitter is an adjustable insertion flow transmitter featuring electromagnetic technology for accurate and reliable fluid velocity measurements. It also includes a number of continuous signal outputs.
"There are two big takeaways by visitors to the booth," said Michael Chhutani, Dwyer Global Product Management Team Leader. "First: it is easy to use. Second: it is going to save people a lot of time and money."
"I believe the product has been well received. We've had a lot of visitors showing interest, and a lot of excitement about some of the features. I feel very good about how the show has gone," Chhutani continued.
This insertion flow transmitter is specifically designed to provide both superior performance and ease of installation combined with dependability and resilience. The 4-36" pipe size adjustability is available with an onsite setup kit ensuring precision through circumference tape measurement, ultrasonic pipe gauging and a portable programmer for non-display units. In critical work environments, this product delivers quick and accurate results when there is no time for downtime.
"The adaptability is the main feature," Chhutani said. "The ease of use ties in because it is adaptable. If a product is very cumbersome to do the programing or do the set up then being adaptable wouldn't matter much because everyone would stay away from it. This flowmeter is intuitive and easy to use, which makes it very inviting."
The Insertion Electromagnetic Flow Transmitter provides a host of output options including BACnet/Modus® RTU communications protocol in addition to standard analog, frequency and alarm outputs.
The essential characteristics and choice additional features of the flow transmitter were recognized and valued by show visitors.
"The simple configuration in the field, ease of navigation of the interface, and the remote display options are the most important features relevant to our applications," Stuber said. "The remote display is great because it allows for an ease of reading the display for meters that may be inconvenient to access due to space constraints or physical location."
As with any item or service within an organization's operations, overhead and costs are going to be key factors in purchasing decisions.
"It is not so much the price; the cost-effectiveness will be seen in time savings by reducing the installation period," Chhutani said. "By reducing the waiting time it allows users to get on to the next project in the field more quickly."
The Insertion Electromagnetic Flow Transmitter has been in development by Dwyer for nearly two and a half years from the initial concept to the January launch. This product was made possible by the input, expertise, and suggestions of numerous sources.
"One of the biggest things about this product is that it was birthed from the industry," Chhutani said. "The feedback from different customers and integrators let us know the things they liked and disliked about what was currently in the market. We have tried to address all of these concerns with this flow transmitter."
"We sought out to deliver a product conceived of real world application pain points. Taking those pains, implementing features to address them, and seeing the product so well received by the market… is simply exhilarating", said Val Kesler, Dwyer Product Manager. "We strive to create a positive experience for our customers every day, and being able to do that makes all the time and effort worth it. We have our customers to thank for making it happen."
"We are now passing the baton to sales and marketing," Chhutani said. "It is not so much a relief to finally get the product out there as it is a buildup of excitement. Before, there was anticipation; now there is a tool to take to market. It is a new opportunity to fulfill customers' needs."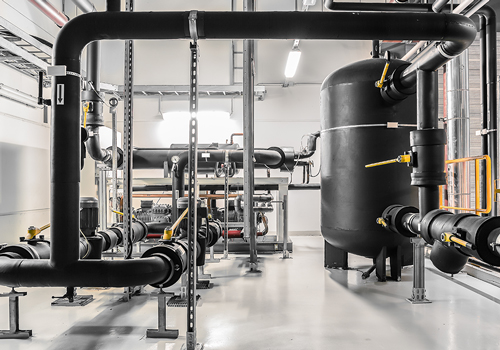 Applications for the versatile insertion flow transmitter include monitoring: boiler feed water, chilled water, open and closed loop condenser water, irrigation systems, municipal water distribution, process and coolant flow, ground water remediation, chemical processing, pump protection, wastewater, and mining.
Watch the Insertion Electromagnetic Flow Transmitter installation video to see how easy and simple it is to install within minutes.