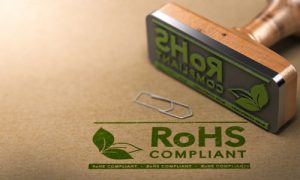 RoHS stands for the Restriction of Hazardous Substances in electrical and electronic equipment. RoHS, also known as Directive 2002/95/EC, originated in the European Union and restricts the use of specific hazardous materials, and impacts a wide array of products in the electronics industry.
This directive applies to manufacturers, authorized representatives, importers and distributors of products including large household appliances (refrigerators, etc.), small household appliances (vacuum cleaners, etc.), computing and communications equipment, consumer electronics, lighting, power tools, toys and sports equipment (video games, electric trains, etc.) and automatic dispensers (vending machines, ATM machines, etc.).
RoHS also applies to the metal industry for any application of metal plating, anodizing, chromating or other finishes on electronic and electrical engineering (EEE) components, heatsinks, or connectors. Any business that sells or distributes applicable EEE products, sub-assemblies, components, or cables directly to EU countries, or sells to resellers, distributors or integrators that in turn sell products to EU countries, is impacted if they utilize any of the restricted materials. Since RoHS-like regulations have spread to a number of other countries, this just doesn't apply to EU countries anymore. All applicable products in the EU market after July 1, 2006 must pass RoHS compliance.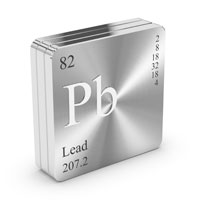 The substances banned under RoHS are lead (Pb), mercury (Hg), cadmium (Cd), hexavalent chromium (CrVI), polybrominated biphenyls (PBB), polybrominated diphenyl ethers (PBDE), and four different phthalates (DEHP, BBP, BBP, DIBP). The restricted materials are hazardous to the environment and pollute landfills, and are dangerous in terms of occupational exposure during manufacturing and recycling.
RoHS 2, or the Recast RoHS 2 Directive 2011/65/EU, was published in July 2011 by the European Commission. The scope of the original RoHS was expanded to cover all electrical/electronic equipment, cables, and spare parts with compliance required by July 22, 2019 or sooner depending on product category. RoHS 2 is also a CE-marking directive, with RoHS compliance now being required for CE marking of products. As such, all manufacturers of electrical/electronic products must comply with RoHS 2 before the CE mark can be applied on their products. The original green RoHS label with the checkmark is no longer required or used as the CE mark now includes RoHS compliance.
RoHS 1 required that any product in scope should not contain any of the 6 restricted substances and that the company (manufacturer, importer, or distributor) placing the product on the EU market should maintain records to show compliance. RoHS 2 requires additional compliance recordkeeping from everyone in the supply chain. Additional compliance recordkeeping (which must be kept for 10 years) can include a conformity assessment, CE marking, maintenance of compliance throughout production, and self-reporting of non-compliance. The proposed changes to the original RoHS Directive in RoHS2 (2011/65/EU) are relatively minor. No additional substances have been added to the six currently restricted. Inclusion of RoHS categories 8 (medical devices) and 9 (control and monitoring instruments) products in RoHS has been added as well. RoHS 2 took effect January 2, 2013.
RoHS 3, or Directive 2015/863, adds four additional restricted substances (phthalates) to the original list of six, as cited under REACH legislation. It also adds Category 11 products. RoHS3 takes effect 22 Jul 2019.
Directive 2015/863 update to RoHS 2011/65/EU does not apply to Category 9 (Monitoring and Control Instruments) until July 22, 2021. Dwyer products are not subject to its requirements at this time but they are currently under evaluation, and each RoHS certificate will be updated when appropriate.