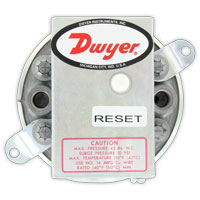 Several applications require manual reset switches, which are switches that need to be physically reset by an individual for a process to continue or restart. A manual reset is often needed when an area has to be inspected prior to equipment restart. This can help to ensure the safety/inspection of both equipment and other individuals in the area.
Some switches have a mechanical manual reset (such as the Dwyer Series 1900, 1831, and 1800). However, there may be a need to have a manual reset for applications beyond what these switches are designed for. If a pump is allowed to run with a clogged filter, for example, this may severely damage the pump.
Our Series DX differential pressure switches are a great option for filter monitoring on pumps and other liquid applications. Although these switches do not come with a manual reset from the factory, they can be programmed to create a manual reset switch using an intermediate relay. We'll analyze how this is accomplished in the below circuit.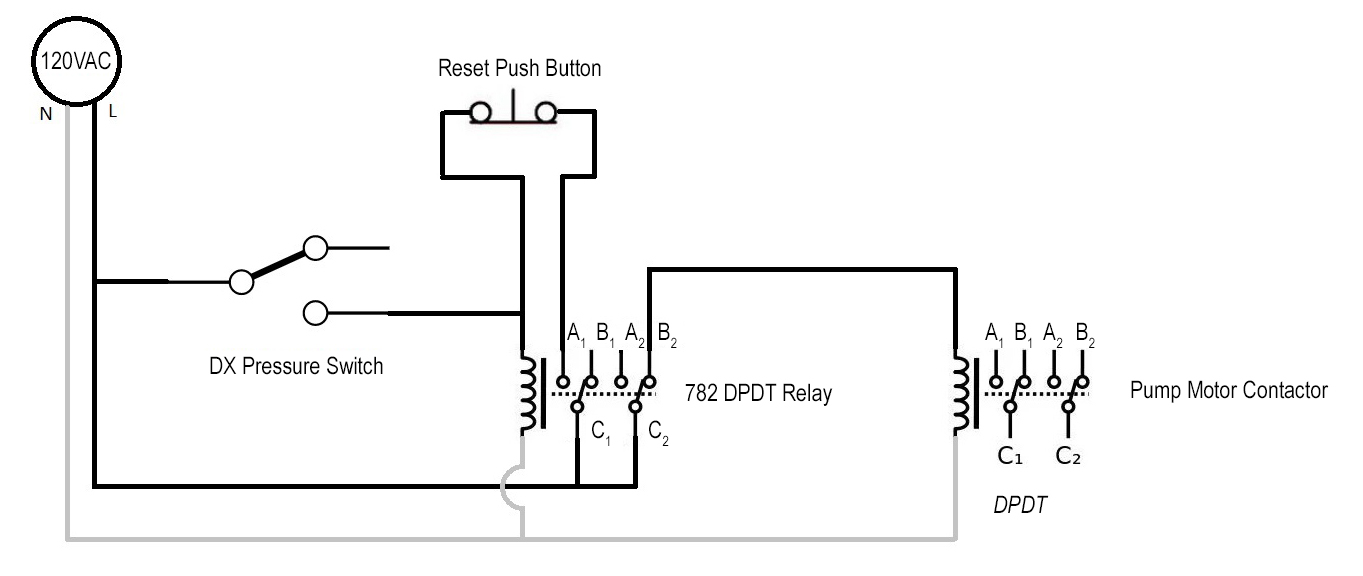 In this circuit, the DX pressure switch is our primary control. The 782 DPDT relay uses one pole in a latching configuration. The main power is supplied at C1 (Common 1) and C2 (Common 2) on the 782 relay. C1 will provide power for our latch function and C2 is providing power for our pump motor contactor. B2 is a normally closed contact that, under normal conditions with low differential pressure in our system, will provide power to our pump motor contactor.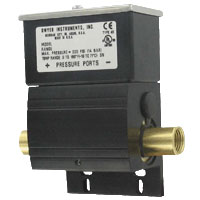 Once the DX switch detects that the differential pressure is higher than the desired pressure across the filter, the DX switch changes state. This causes the 782 relay to trip, disconnecting C2's power from the B2 starter contact. This removes power from the pump. C1's power is fed to the A1 contact through the manual reset switch back into the coil hence creating a latch for the 782 Relay. To "unlatch" the 782, the reset button is pressed, resetting the circuit. If the DX pressure switch is still tripped due to high differential pressure, the 782 will not reset when the reset button is pressed.
If you have any questions about programming our switches, or would like to learn about any of our other products, please reach out to the Dwyer Applications Engineers by phone at (219) 879-8000 x6402, or by email at tech@dwyermail.com.