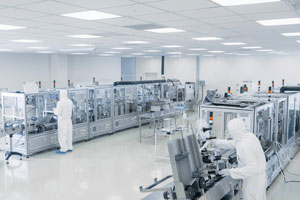 The Dwyer team recently released the Series MSX Pro Magnesense® Differential Pressure Transmitter, which meets stringent industry standards with innovative global product design. This series is ideal for monitoring building control applications, and also utilizes enhanced accuracy and stability for use in high performance, critical environments.
The MSX Pro has exceptional stability for use in critical building performance applications with the popular versatility of our original Series MS2 Magnesense® II transmitter.  The simplified model selection reduces product setup time, and the internal DIP switches allow for easy field adjustment. All pressure ranges can be configured in unidirectional or bidirectional modes, providing a total of 32 ranges. In addition, units can be ordered in wall mount, DIN mount, or in a universal wall/duct mount.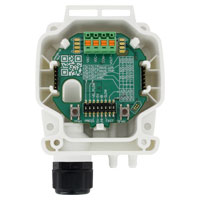 These units can provide a linear pressure output or a linear velocity output with the square root extraction from the transmitter. Additional parameters have been included to expand the square root capability to calculate flow. The dual voltage and milliamp output signals can be used to provide control and equipment output signal verification.
The toolless terminal block allows for effortless installation, and the built-in wiring guide further simplifies the process. Each model features a tamper-proof cover to prevent unauthorized changes from being made, as well as a password-protected menu structure.
To learn more about how the Series MSX Pro Magnesense® Differential Pressure Transmitter can be used in your application, please visit our website.