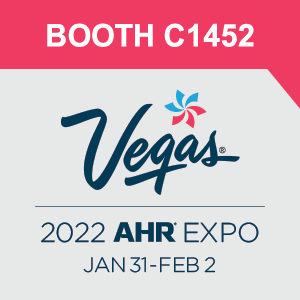 It's the end of January and… AHR Expo is here! We're excited to share our new products and technologies with you at the show next week.
This year at AHR, we will be focusing on our indoor air quality solutions. Indoor air quality is an important part of our everyday lives. Did you know, on average, people spend 90% of their time indoors?  From carbon dioxide to humidity, several factors impact the quality of the air we breathe.
Dwyer® products are used to monitor and improve parameters that make up indoor air quality (IAQ) such as temperature, humidity, carbon dioxide, volatile organic compounds, and building pressure. Many of these sensors will be at the show for you to see and learn about!
We've written about the Series SAH SMART Air Hood® balancing instrument before, and the ways in which it can make balancing an HVAC system easier. Now, in addition to the app available for Android™ devices previously, Dwyer is excited to be launching an iOS version of the SMART Air Hood® app which allows balancers to sync their phones with the hood instead of using separate handheld devices. A lot of you have asked for the iOS app, and we wanted to make sure to get it right for you.
If your focus is more on critical applications such as those in healthcare and clean manufacturing areas, or if you're interested in learning about sensing technologies used for monitoring protected environments, you will definitely want to stop by and watch our New Product & Technology Presentation:
Title: 

Monitoring Room Status and Pressure in Healthcare and Critical Manufacturing Spaces
When: Tuesday, February 1 at 12:15 PM – 12:35 PM
Where: Theater A – Booth N11926
Speaker: Jonathon Jachura – Product Manager of Process Pressure at Dwyer Instruments
Those interested in flow monitoring solutions should visit our booth for a quick demo about the Series IEF insertion electromagnetic flow transmitter. Our team would love to show you how it works!
Whether you're visiting the booth, watching our presentation, or meeting with a member of our team, we're excited to see you there.