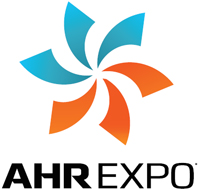 The 2022 AHR Expo is over, and the Dwyer team has settled back into our normal day-to-day. For those of us in the Midwest, we were greeted with a few feet of snow when our planes landed back home. It was a big shift from the clear skies of Vegas!
In case you weren't able to stop by our booth, here's a quick recap of some of what you missed:
Premiere of Dwyer's new iOS app for the SMART Air Hood® balancing instrument
A breakdown of our indoor air quality (IAQ) sensors for applications including hospitals, schools, offices, and data centers
Some of our new and upcoming room status monitors which are used to monitor parameters in isolation rooms
Be on the lookout for a recording of Product Manager Jon Jachura's New Product & Technology Presentation within the next week.
Dwyer has had the privilege of participating in AHR Expo for several decades, and we can't wait for the next one! Next year's show will be held in Atlanta on February 6-8. Hope to see you there!