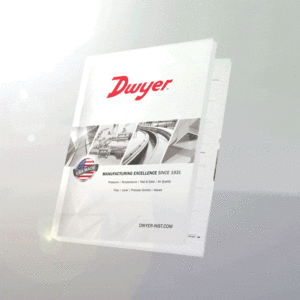 The summer is always a busy time for our team, as we check and double check the formatting and information of our annual instrumentation catalog. Now that autumn is here, we're proud to announce that the new Dwyer Catalog is now available!
In this latest iteration of the Dwyer Catalog, we've included updated application guides, such as isolation rooms, which map out items that are frequently purchased together to make ordering easier. We've also introduced several new products which were recently released, like the Series MSX & MSX Pro Magnesense® differential pressure transmitters and the Series RPME & RPMC room pressure monitors. You can request your free printed copy of the catalog at https://www.dwyer-inst.com/catalogrequest/.
With this year's catalog, we've also included all of the digital features you've come to know in our web catalog and mobile app. The digital catalog can be accessed from our website at https://www.dwyer-inst.com/catalog/ or you can visit https://www.dwyer-inst.com/2022CatalogApp/ to download the Dwyer catalog app for mobile devices.